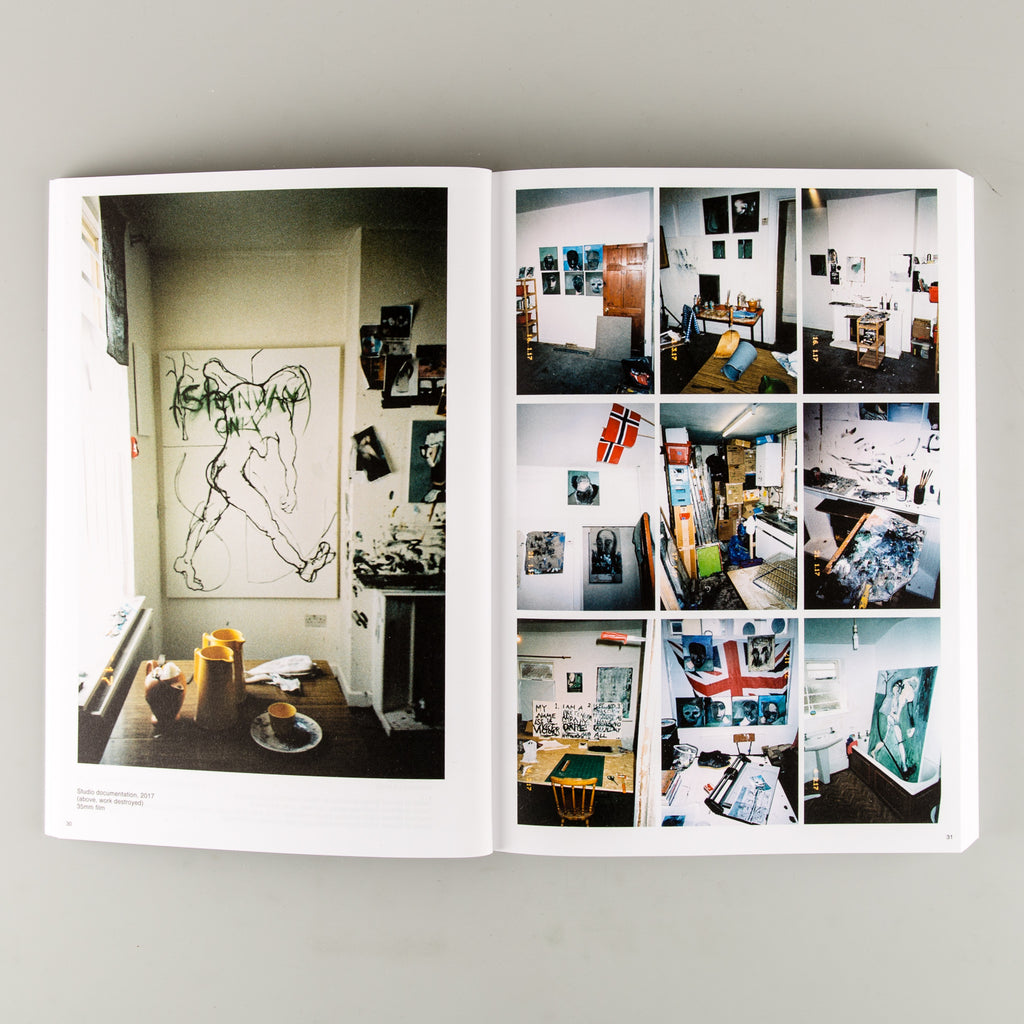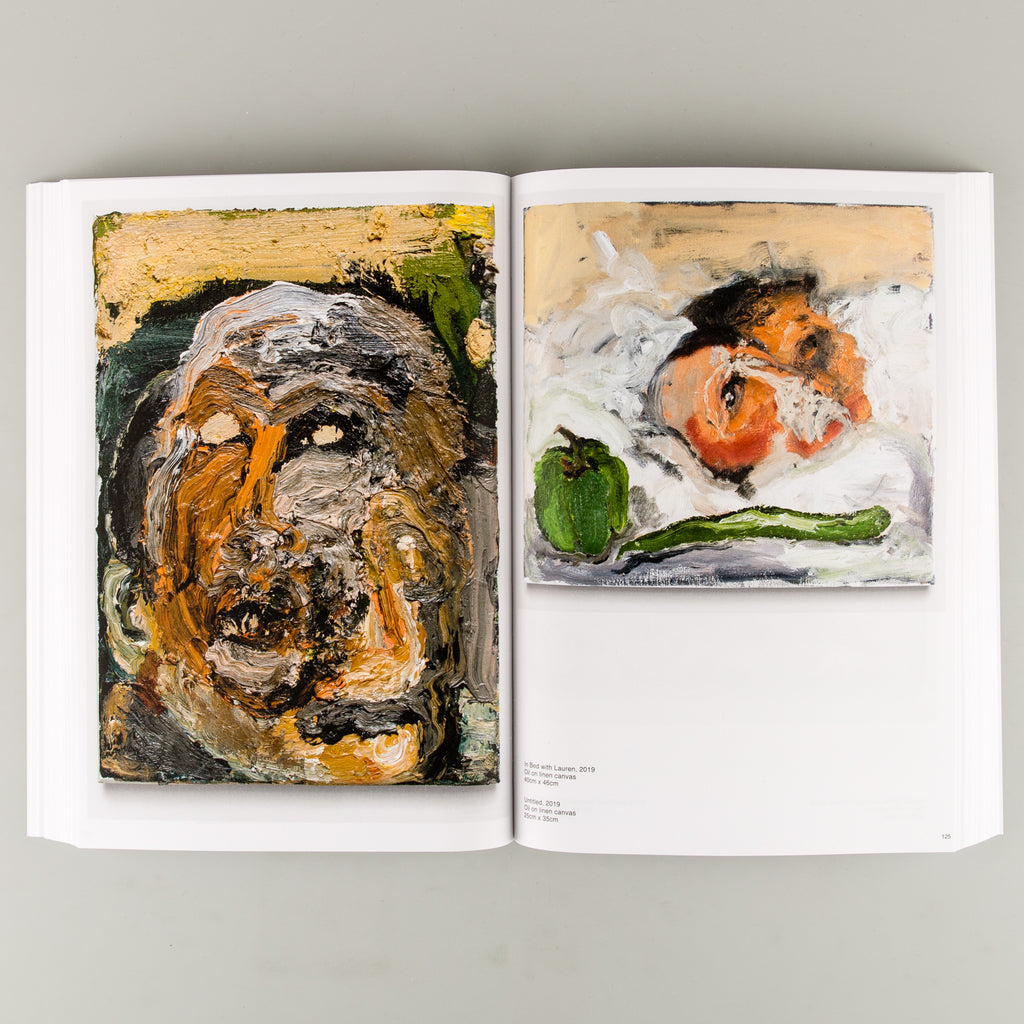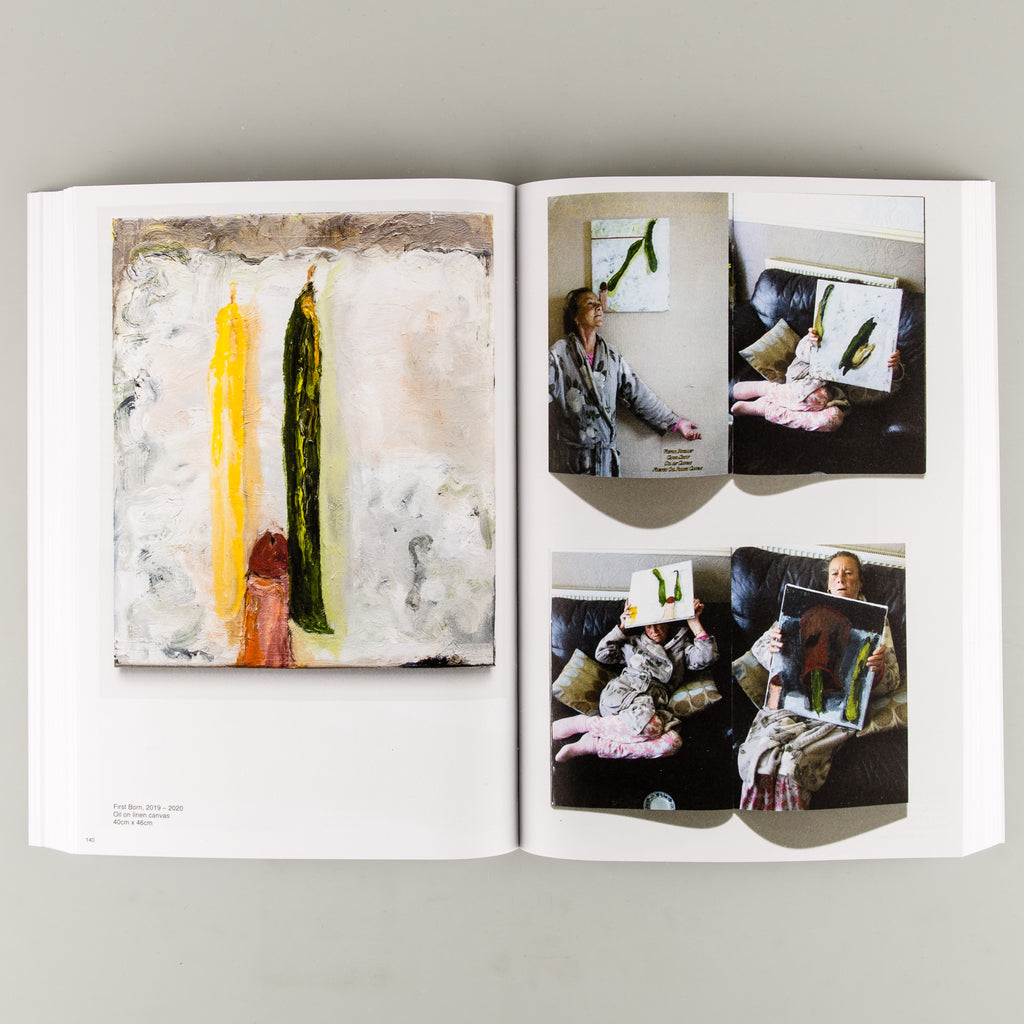 Toxteth Error Lad. Painting. Liverpool. 2014 – 2021
Victor Boullet
£25.00
In 2014 Victor Boullet opted out of the Parisian art scene and installed himself in Liverpool – a self-imposed isolation from the international art world and its networks and socialising that had been the fuel for his previous project. In Liverpool, Boullet ensconces himself in his studio and with minimal... ​​Read More
In 2014 Victor Boullet opted out of the Parisian art scene and installed himself in Liverpool – a self-imposed isolation from the international art world and its networks and socialising that had been the fuel for his previous project. In Liverpool, Boullet ensconces himself in his studio and with minimal contact with others, spends weeks, months, years immersing himself in painting as a practice within his neo-traditional framework.
The daily journey on foot from his Georgian townhouse to the studio in socially-deprived Toxteth, a journey made over 6000 times in 7 years, gave rise to a routine built from the relentless need to keep on visiting the studio and to paint, day in, day out.
His time in Liverpool has created an immense body of work, hundreds of paintings and thousands of drawings. Renditions of his own face with mouth gaping accompanied by other disjointed body parts, arranged alongside cucumbers, cutlery and tableware into still life.
This book is the culmination of these years in exile.
Essays by Dag Erik Elgin, Jeremy Glogan, Stian Gabrielsen and Victor Boullet
17.5 x 26 cm
Softcover
272 pages
1st Edition, 500 copies
January 2022
English
ISBN 978-1-9088730-3-3
Out of Stock