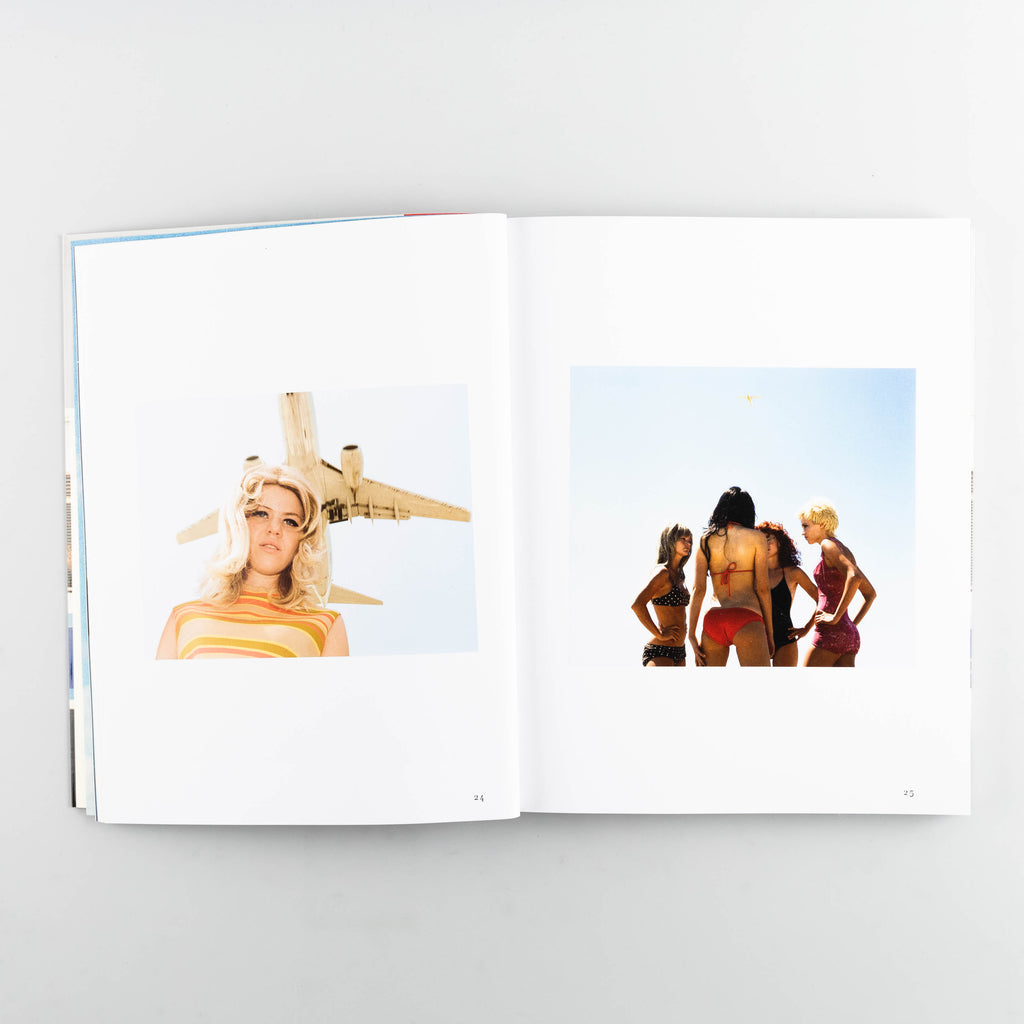 Alex Prager: Silver Lake Drive
Alex Prager
Alex Prager is one of the truly original image makers of our time. Working fluidly between photography and film she creates elaborate scenes that reference a wide range of influences, including Hollywood and experimental cinema, popular culture and street photography. These delicately staged compositions produce a distinct aesthetic of still... ​​Read More
Alex Prager is one of the truly original image makers of our time. Working fluidly between photography and film she creates elaborate scenes that reference a wide range of influences, including Hollywood and experimental cinema, popular culture and street photography. These delicately staged compositions produce a distinct aesthetic of still and moving images that are familiar yet strange, utterly compelling and unerringly memorable.

Silver Lake Drive is the first career retrospective of this rising star, one who has won both popular acclaim and the recognition of the art establishment. It summarizes Prager's creative trajectory and offers an ideal introduction for the popular 'breakout' audience who may have only recently encountered her work. Structured around her project-oriented approach, Silver Lake Drive presents more than 120 images from her career to date: from the early Polyester and Big Valley series, through her first films and collaborations with the actor Bryce Dallas Howard, to the tour-de-force of Face in the Crowd – shot on a Hollywood sound stage with over 150 performers – and her 2016 commission for the Paris Opera, La Grande Sortie.

Supported by a major exhibition, and including an introduction by Michael Govan, Director of LACMA, essays by Clare Grafik of The Photographers' Gallery and Michael Mansfield of the Ogunquit Museum of American Art, and an in-depth interview with Alex Prager by Nathalie Herschdorfer of the Museum of Fine Arts, Le Locle, Silver Lake Drive will be an essential publication for those who follow Prager's career and all with an interest in and appreciation of contemporary art.


24.5 × 30.5 cm
Softcover
224 pages
ISBN 978-0-5005449-7-6