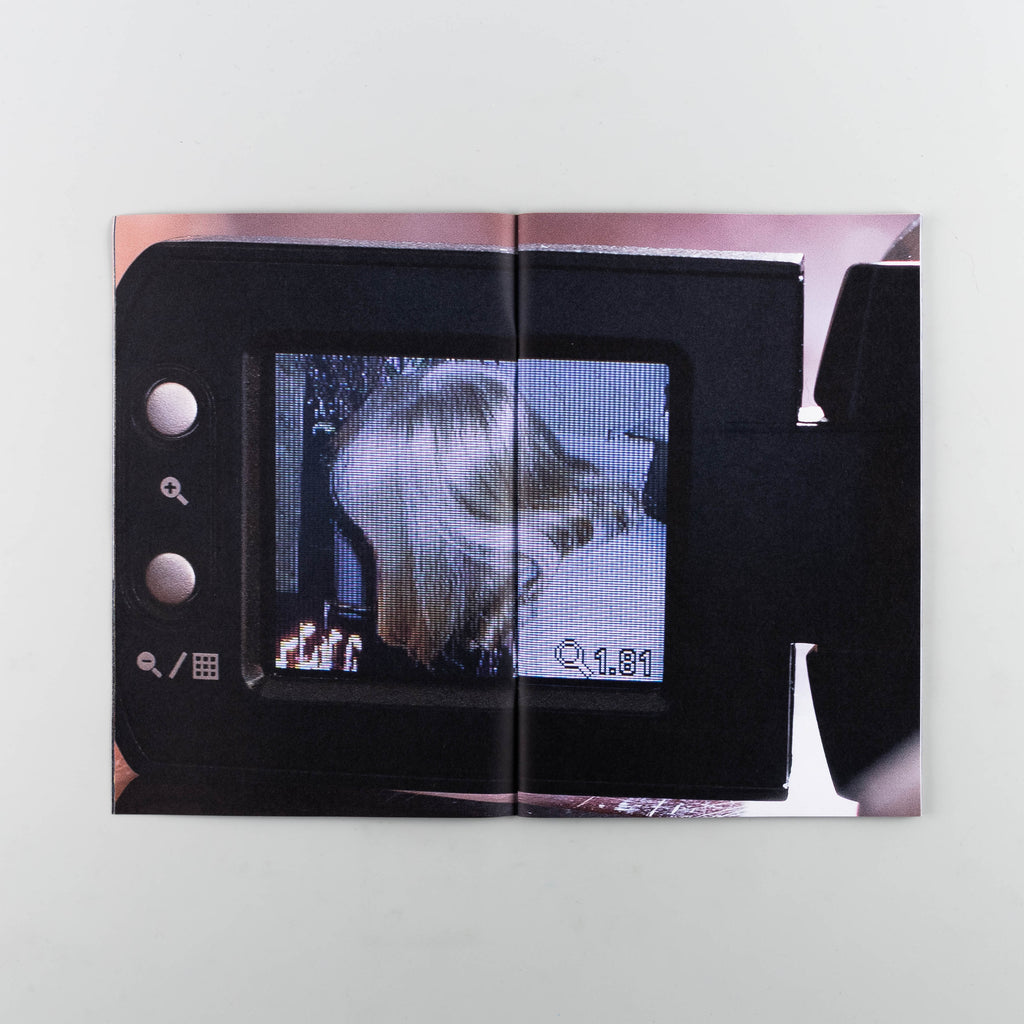 Uninvited Guest
Sam Hutchinson
£10.00
'Uninvited Guest'  by Sam Hutchinson is a collection of images found on a lost SD card that was hidden inside a cheap video camera in a charity shop. The images feature private and intimate moments from an unknown mans life, depicting weddings, graduations, family birthdays, holidays, friends and relatives,... ​​Read More
'Uninvited Guest'  by Sam Hutchinson is a collection of images found on a lost SD card that was hidden inside a cheap video camera in a charity shop. The images feature private and intimate moments from an unknown mans life, depicting weddings, graduations, family birthdays, holidays, friends and relatives, new children, as well as functional images taken to sell or document personal objects and belongings. 
The work raises questions around the image or photograph as something with creative properties outside of an art based context, and how these works translate into something more than their functional use- from the everyday user of cameras and image-making technology to creatives and practical photographers. Unlike other forms of art, photography has a much wider scope of everyday uses, this voyeuristic study is an attempt at understanding for what purposes people chose to create a photograph. 
Tomb Stone Happy Slap is a series investigating and collecting found images, objects and vernacular photography. Uninvited Guest is the second edition in the series. 
17 x 25cm
Softcover, stapled
40 pages
1st Edition, 50 copies
January 2023