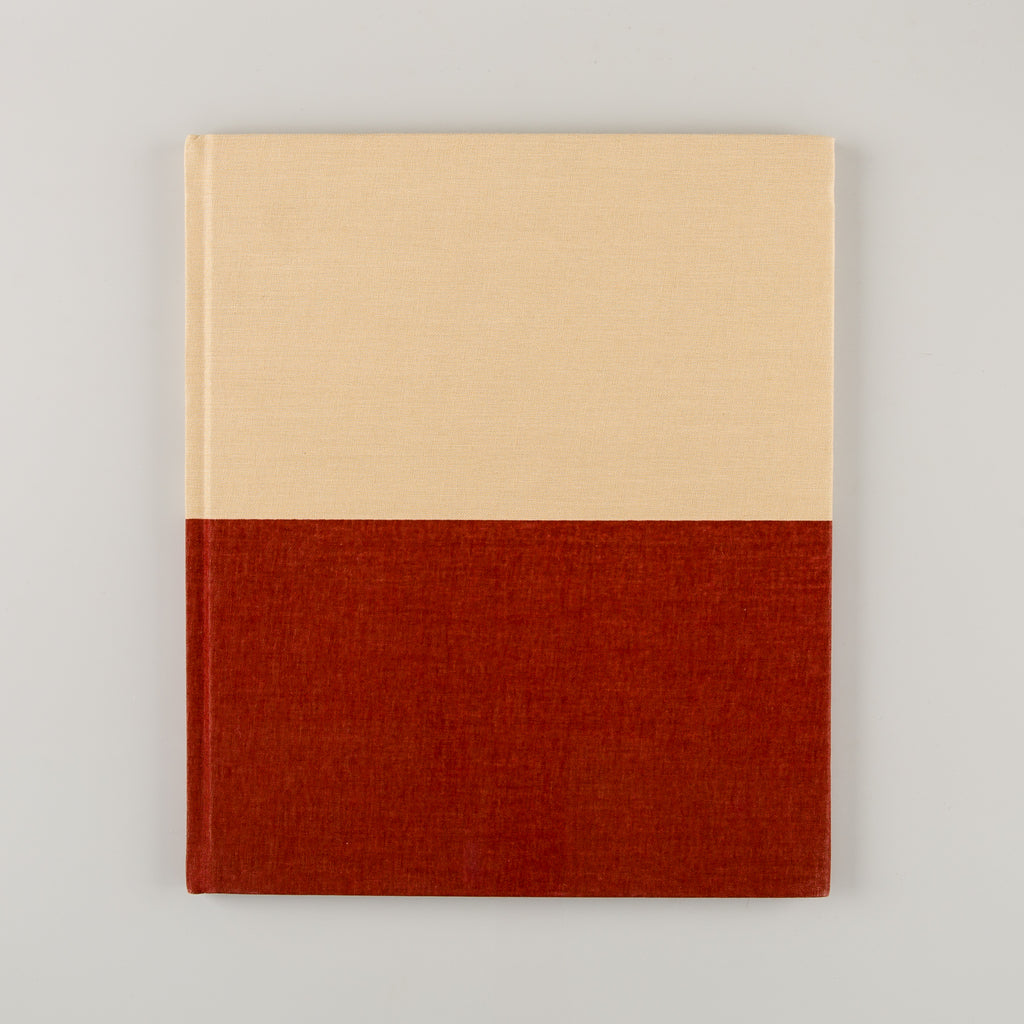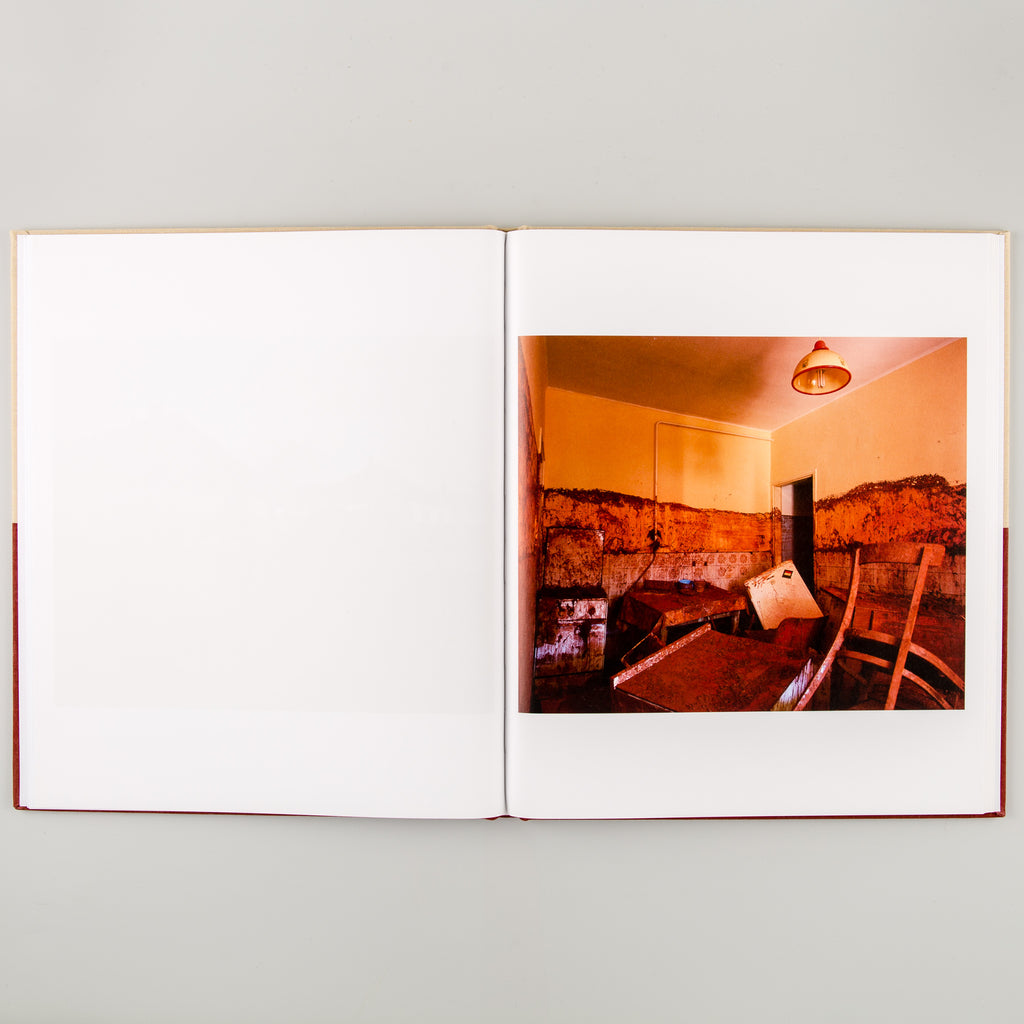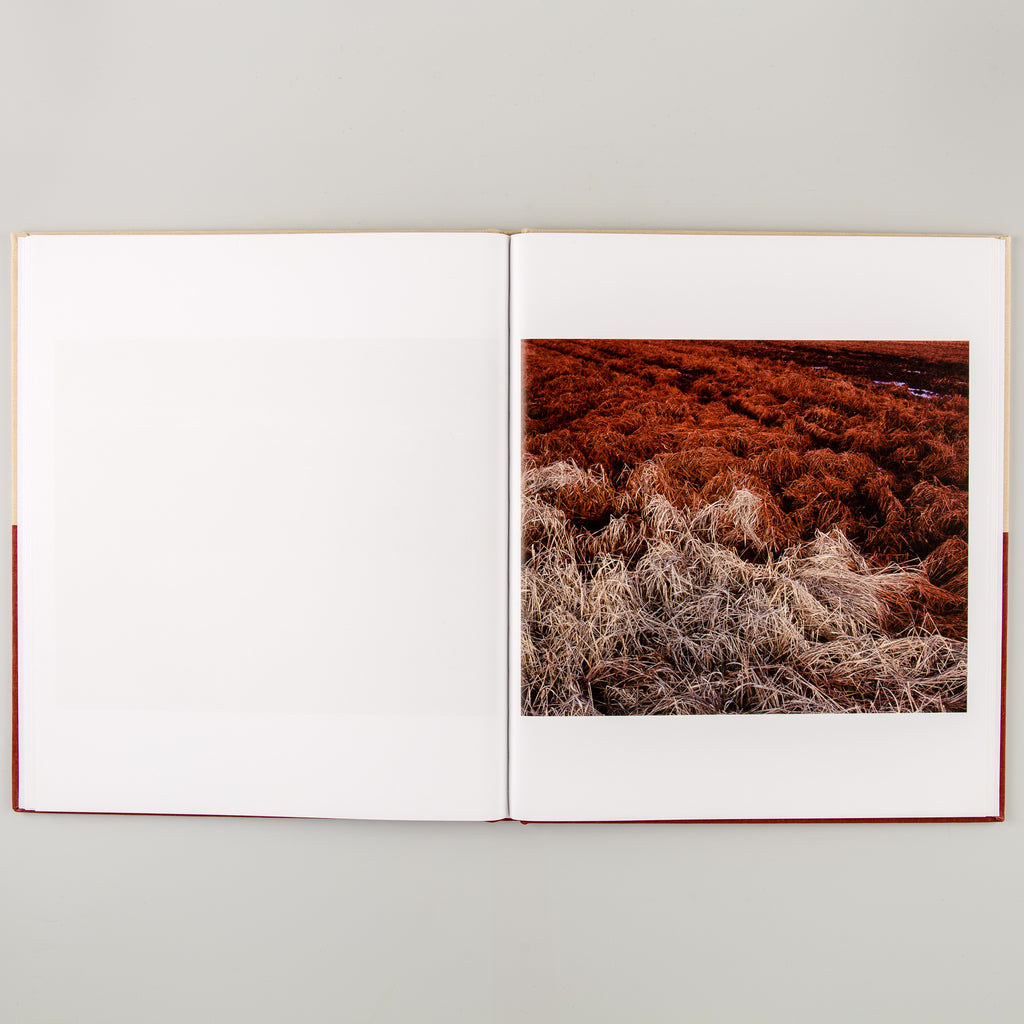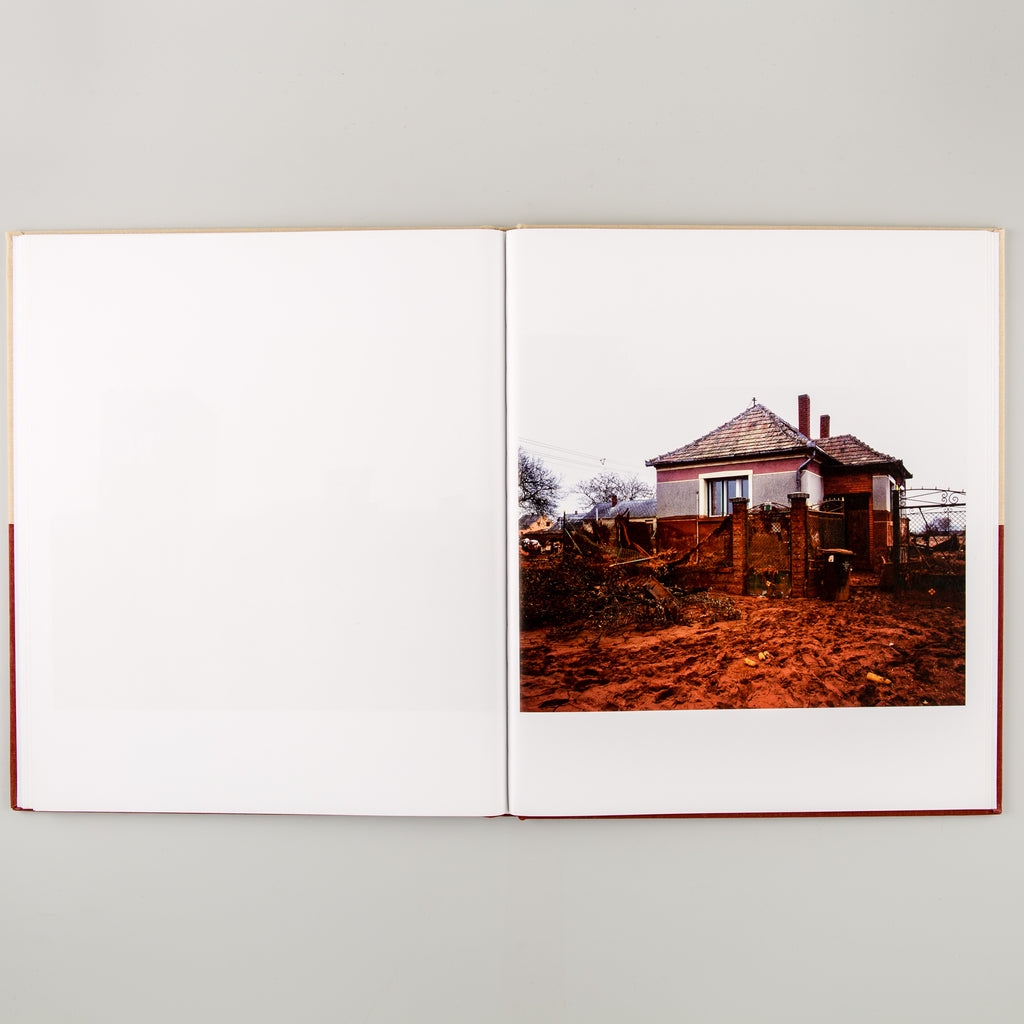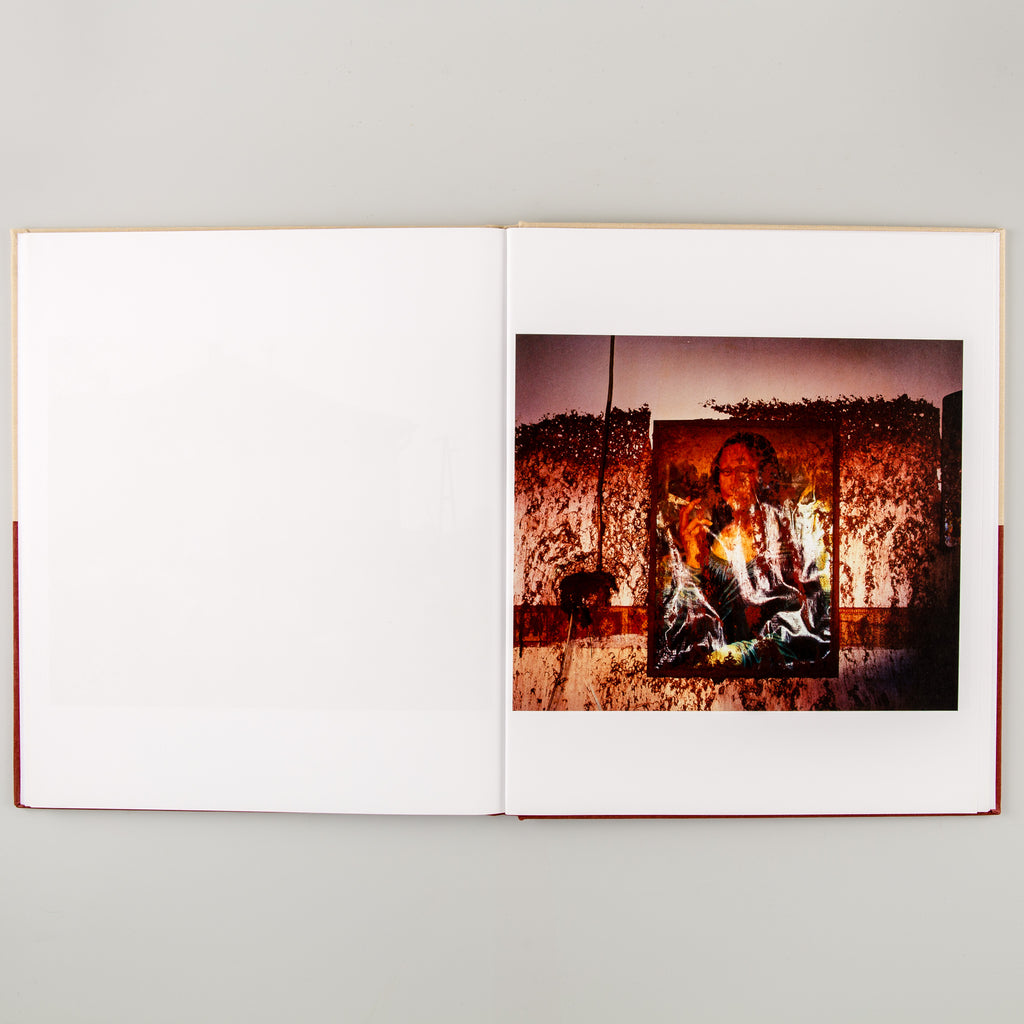 Memento
Péter Kollányi
£20.00
Memento is a book of Péter Kollányi's poetic images that capture the red mud catastrophe, one of the most frightening environmental disasters in Hungray's history. On a tranquil October day at Ajka alumina plant, a dyke suddenly burst and 1 million cubic metres of toxic red mud poured out of... ​​Read More
Memento is a book of Péter Kollányi's poetic images that capture the red mud catastrophe, one of the most frightening environmental disasters in Hungray's history. On a tranquil October day at Ajka alumina plant, a dyke suddenly burst and 1 million cubic metres of toxic red mud poured out of the storage pond, causing the immediate evacuation of two villages. Residents had only a few minutes to leave and most of them could never return home. The mud painted everything with all shades of red – what remained was solely chaos and silence.
For over a year the Hungarian documentary photographer had shot images of the ghost villages before the abandoned houses were knocked down. His award-winning photo series systematically pursued to find vanishing marks of human existence, creating an elegiac refrain between the post-apocalyptic view and passing life.
Written specifically for this album, the internationally acclaimed Hungarian writer, Péter Nádas provided a lyrical opening with his text that stands at the intersection of the catastrophe's verbal and visual aftermath, blending genres to create an encompassing whole.
Design by Studio Mothership
Includes the poem 'A Sedimental Glossary' by Peter Nadas
22 x 26 cm
Hardcover
74 pages
1st Edition, 350 copies
2015
English
ISBN 978-6-1580232-4-5