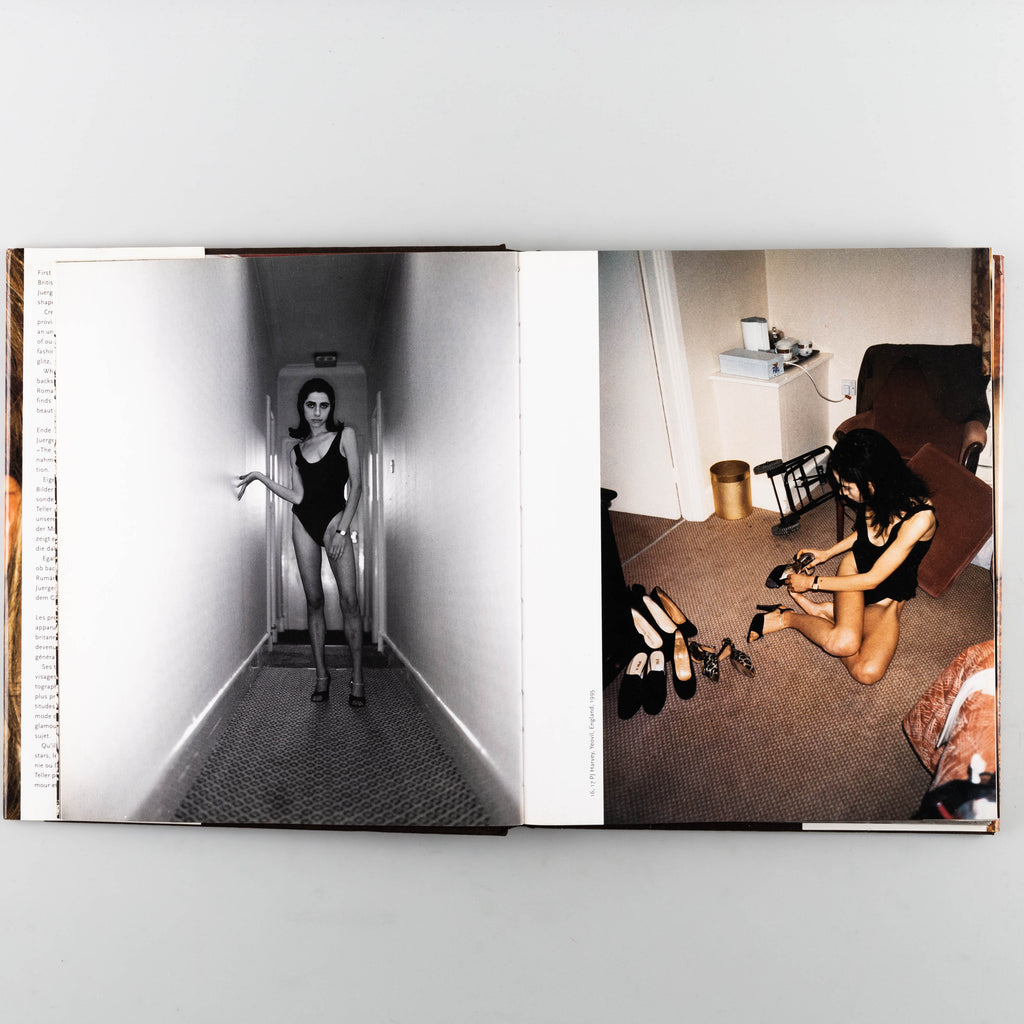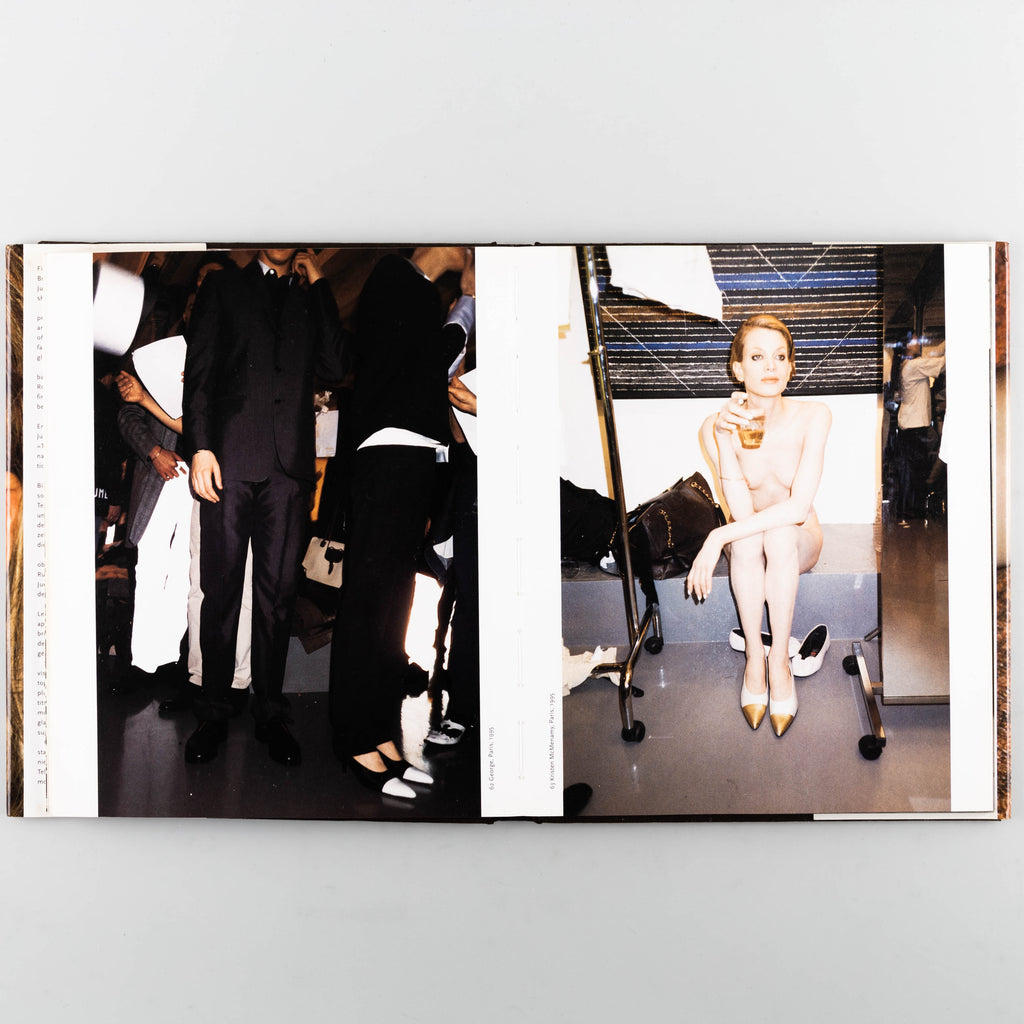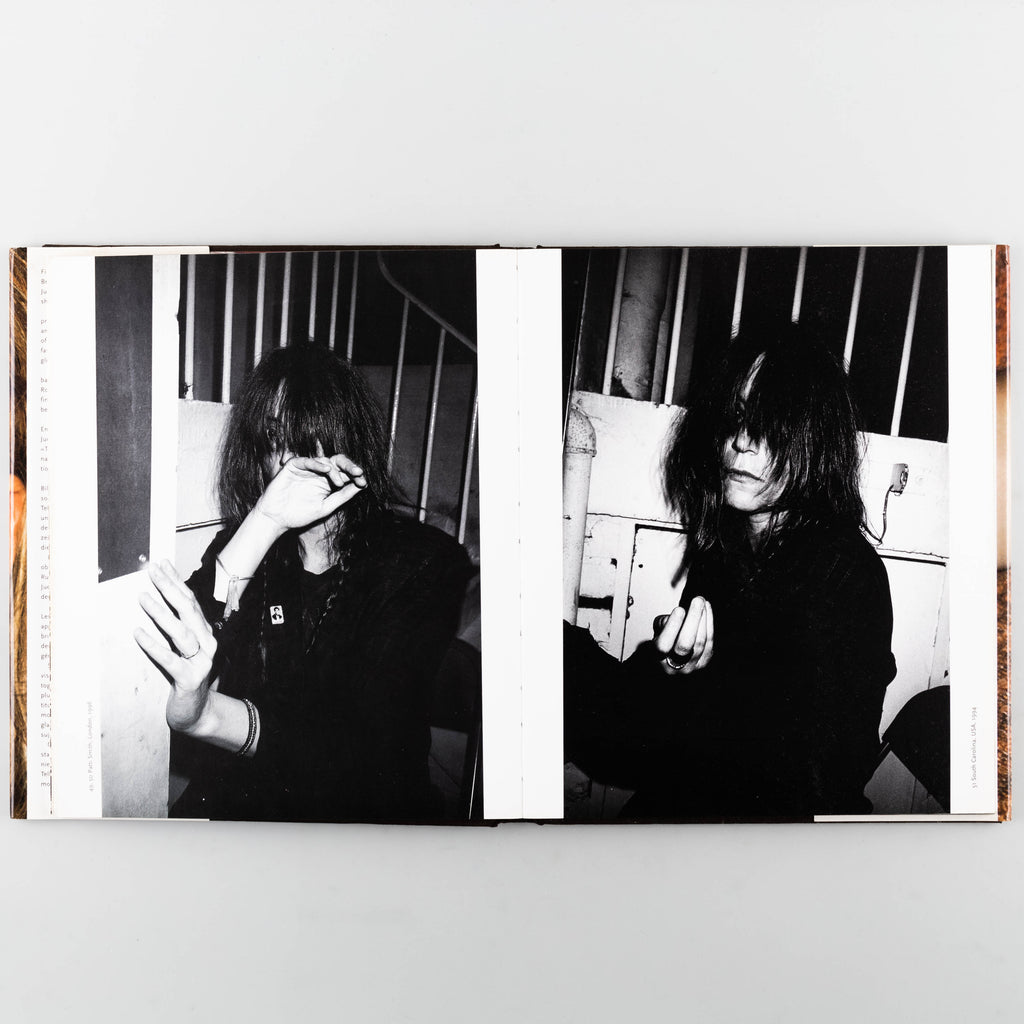 Juergen Teller
Juergen Teller
£120.00
This book of Juergen Teller's earlier and iconic work, features candid portraits of Vivienne Westwood, Kate Moss, Patti Smith, PJ Harvey, Chloë Sevigny and Harmony Korine, Kurt Cobain and Courtney Love, Kristen McMenamy and more!

This monograph shows a uniform style of raw emotion that has become his recognizable aesthetic. Teller... ​​Read More
This book of Juergen Teller's earlier and iconic work, features candid portraits of Vivienne Westwood, Kate Moss, Patti Smith, PJ Harvey, Chloë Sevigny and Harmony Korine, Kurt Cobain and Courtney Love, Kristen McMenamy and more!

This monograph shows a uniform style of raw emotion that has become his recognizable aesthetic. Teller 'plays' with spontaneity and his models to unflattering angles, uses a bright and hard flash, and never retouches his photographs, exposing the myth of idealized beauty that fashion images offers.

Condition: Very good, some shelf ware. 
ISBN 978-3-8228831-0-5
Out of Stock