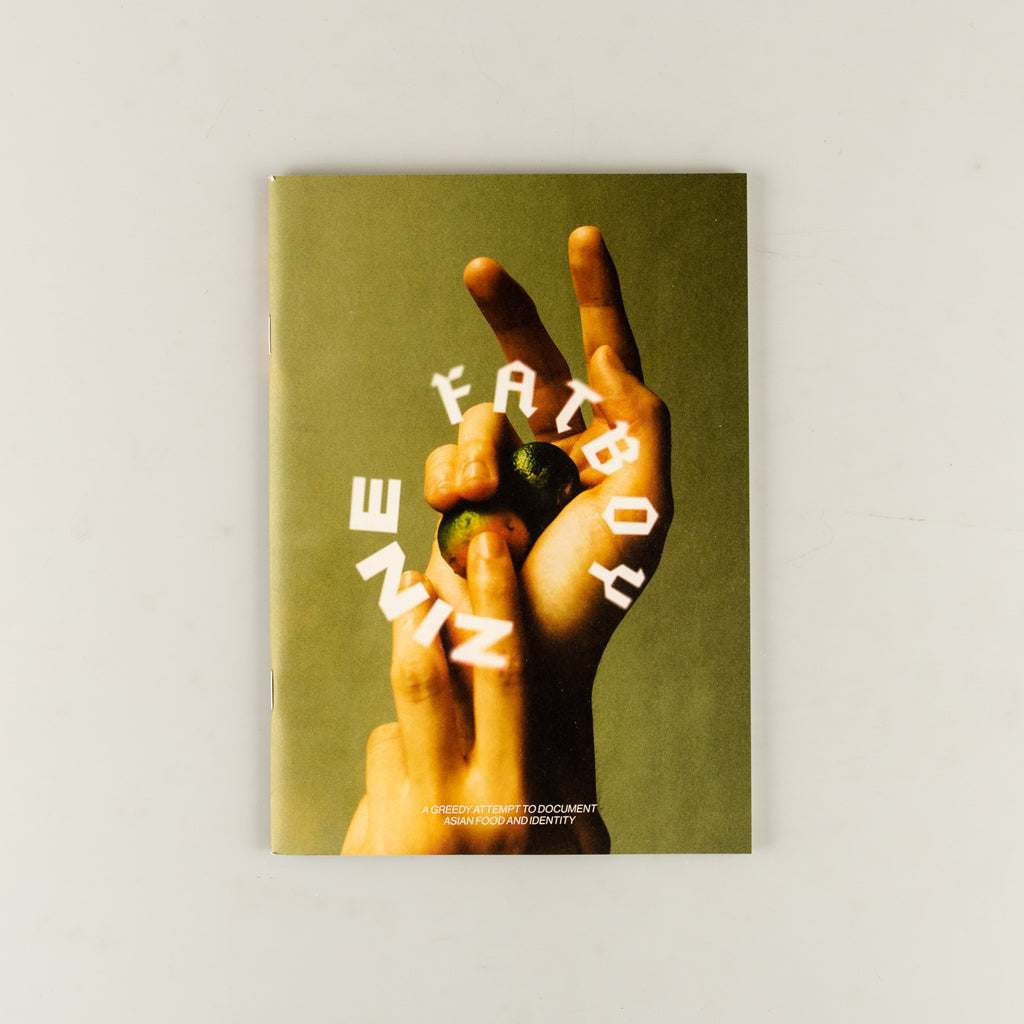 FatBoy Zine #4
£9.00
FatBoy Zine issue 4 "Everywhere at Once" is focused on the Asian diaspora, specifically, how do we choose to represent where we've come from? In this issue, we interview four incredibly talented chefs and creatives on representing Asia outside of Asia on their terms. We discuss themes... ​​Read More
FatBoy Zine issue 4 "Everywhere at Once" is focused on the Asian diaspora, specifically, how do we choose to represent where we've come from? In this issue, we interview four incredibly talented chefs and creatives on representing Asia outside of Asia on their terms. We discuss themes around representation, process, responsibility, and creative expression.
Featuring, Rahel Stephanie aka Eat With Spoons, Erchen Chang & Shing Tat Chung of BAO and Lucas Sin of Junzi kitchen and Eat Nice Day.
Produced with Photographer Ken Lam, Emily Leonard, and Em Reid.
14.8 x 21 cm
Softcover
64 pages
Out of Stock