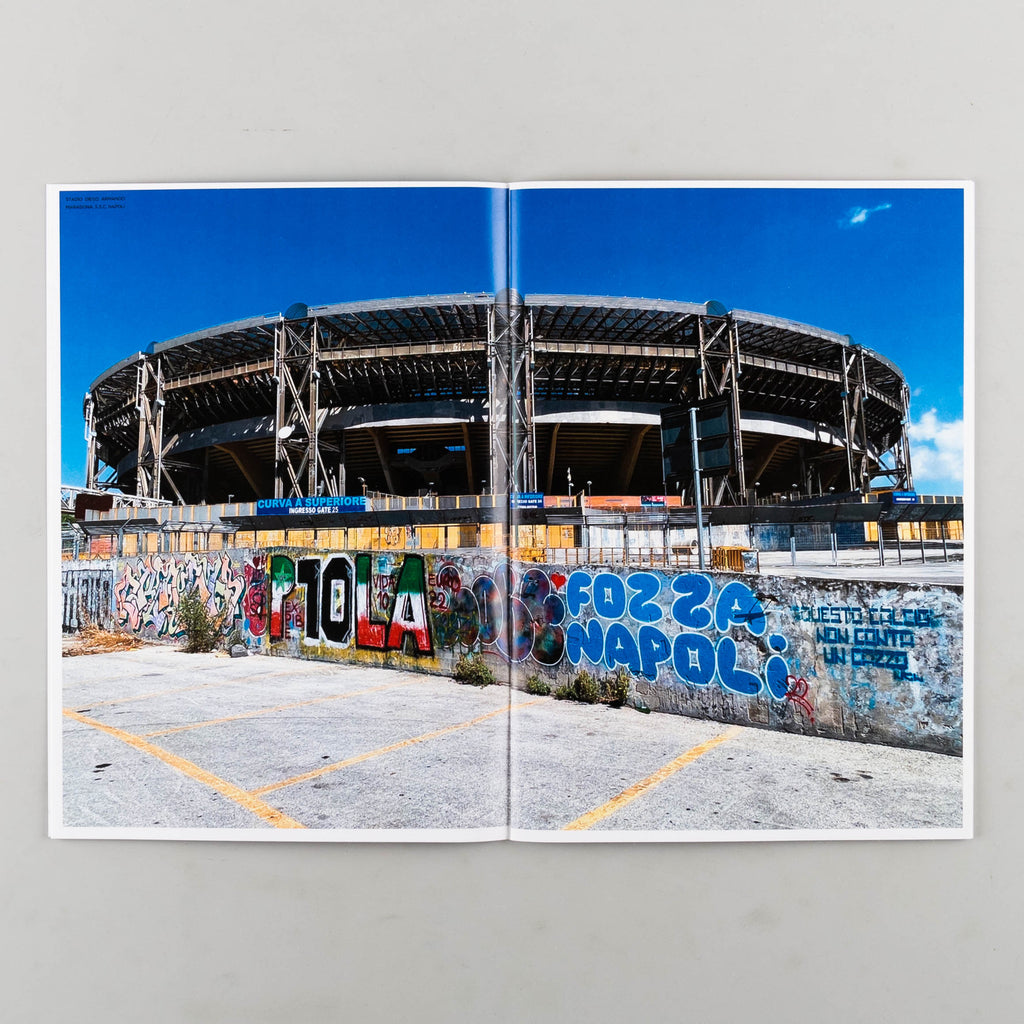 Campo da Calcio
Danny Last
£8.50
Campo da Calcio is a photographic series by Danny Last on contemporary Italian football culture.

Last's photographs capture the pride, passion, colour and culture of Italian football.

You can feel the atmosphere and almost taste the tension, in every frame as he takes in games from Serie A to C, up and... ​​Read More
Campo da Calcio is a photographic series by Danny Last on contemporary Italian football culture.

Last's photographs capture the pride, passion, colour and culture of Italian football.

You can feel the atmosphere and almost taste the tension, in every frame as he takes in games from Serie A to C, up and down the length of the country.

Taken over the last five years, Campo da Calcio features atmospheric photographs from the likes of Roma, AC Milan, Napoli, Sampdoria, Atalanta and Genoa, with the best atmosphere, according to Last, to be found down south at Foggia and Bari. "Loud and proud," he says.

One particular favourite shot came at the iconic San Siro.
14.8 x 21cm
Softcover
40 pages
In Stock