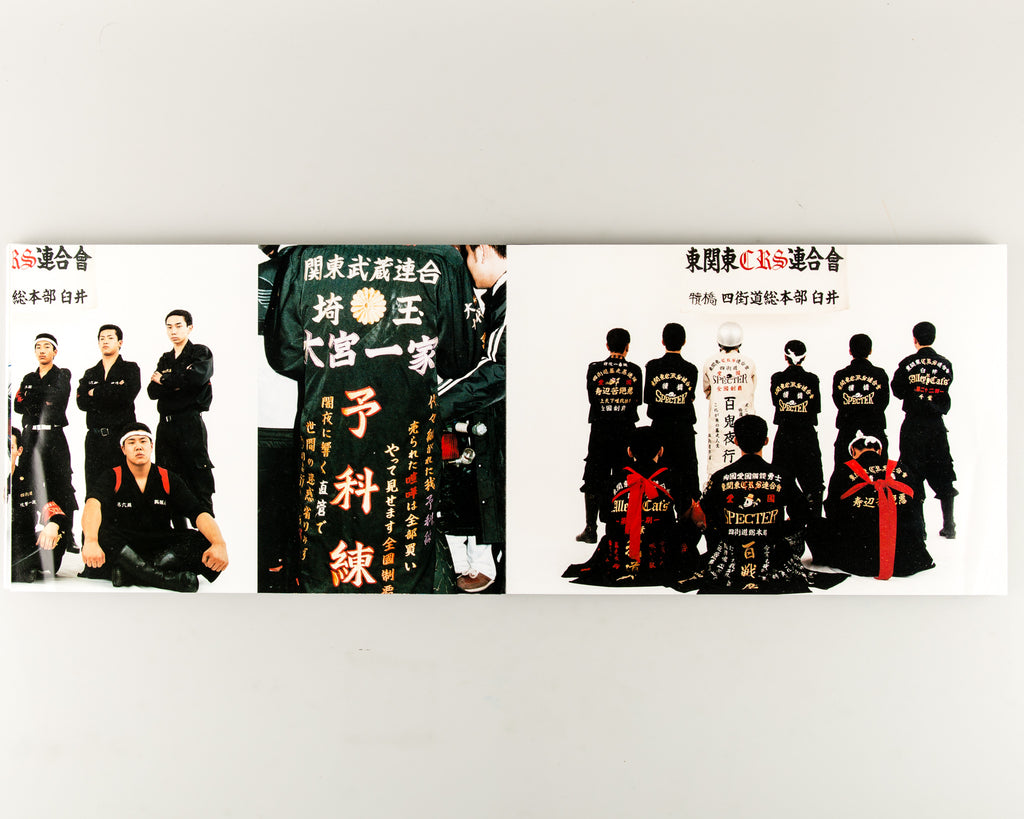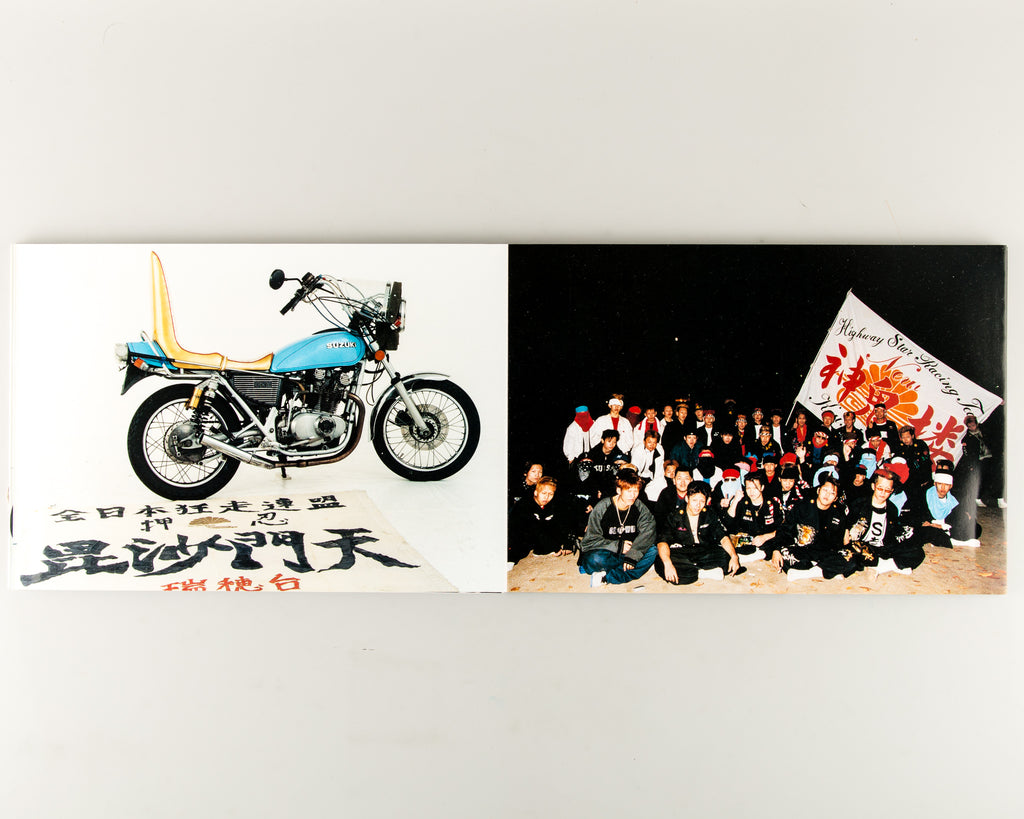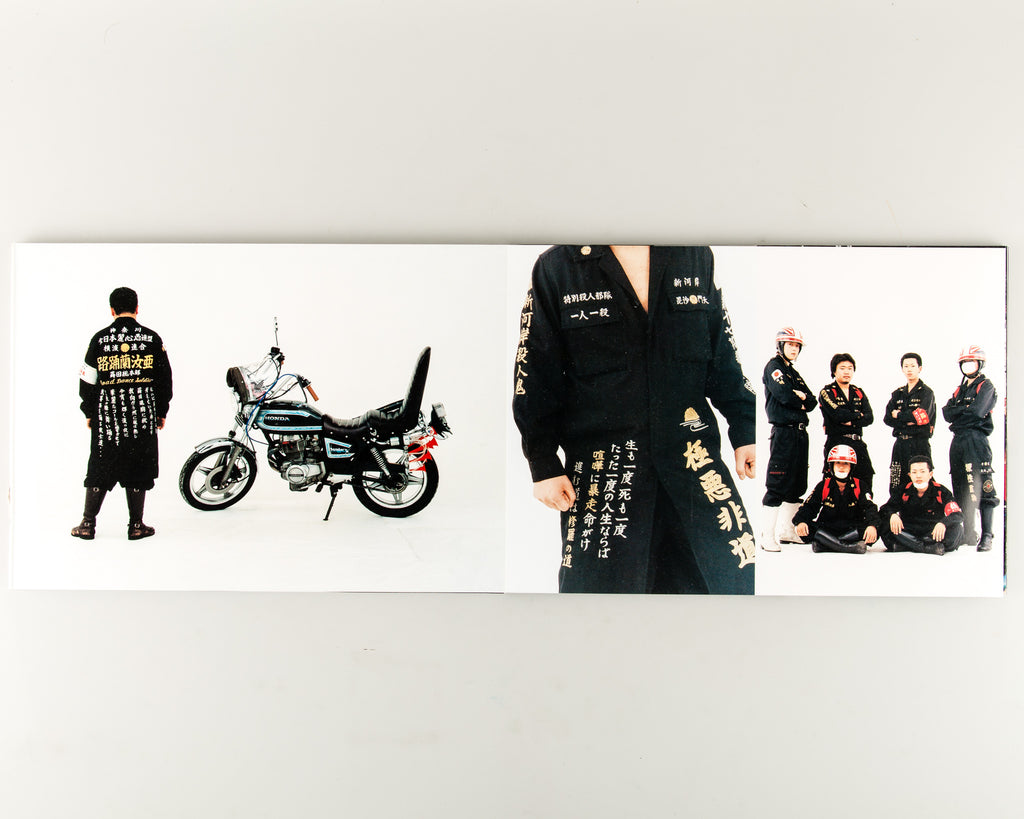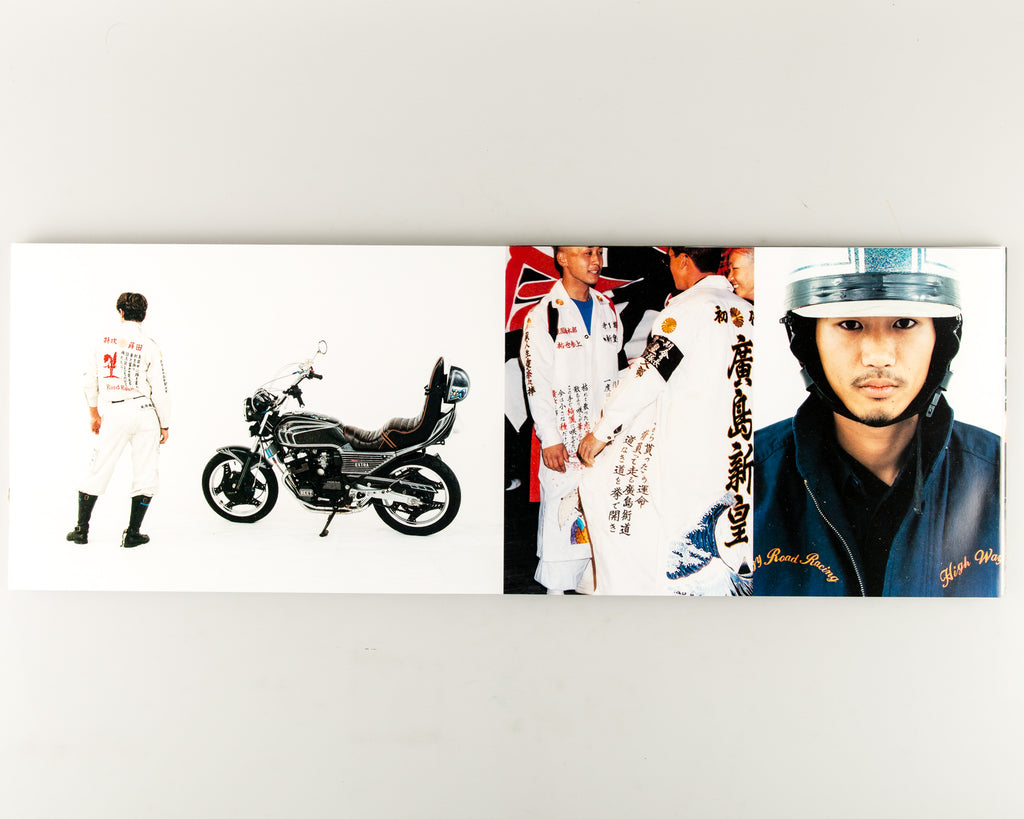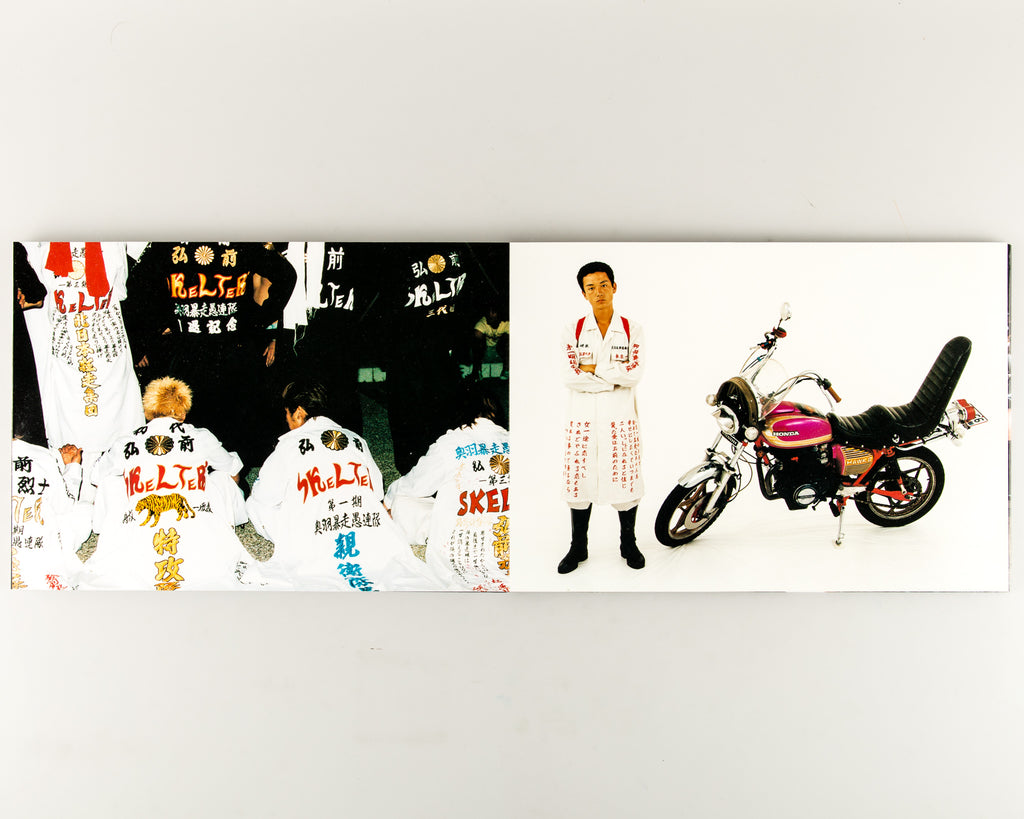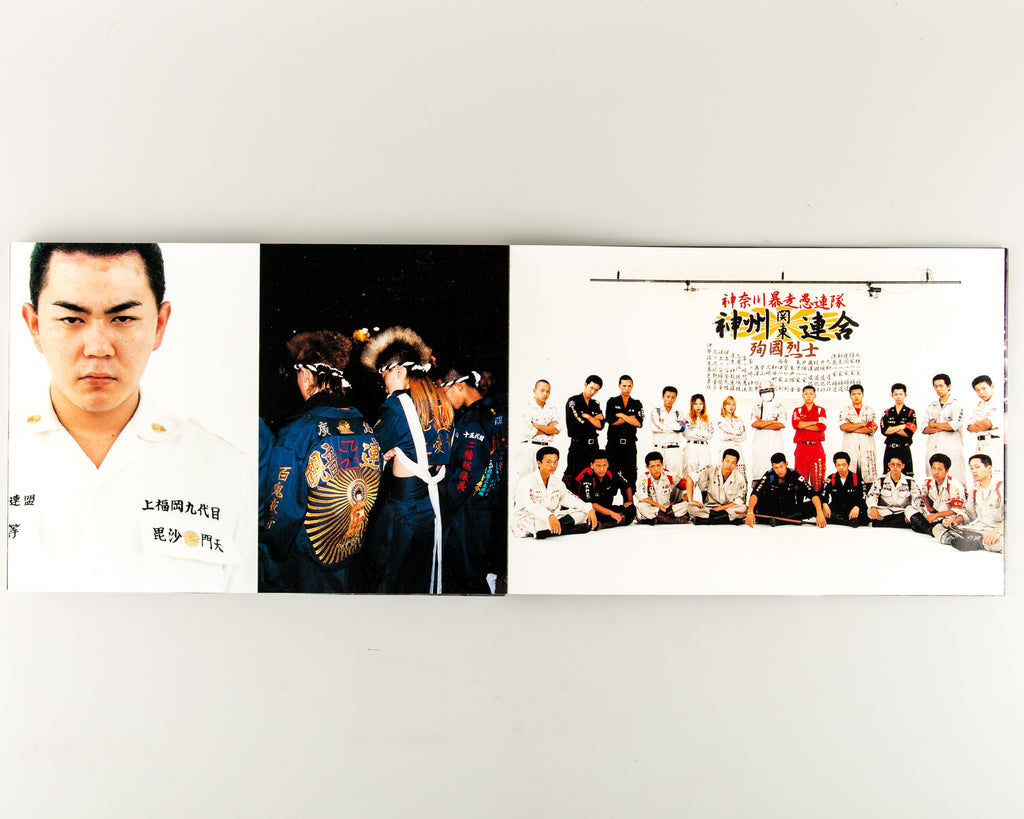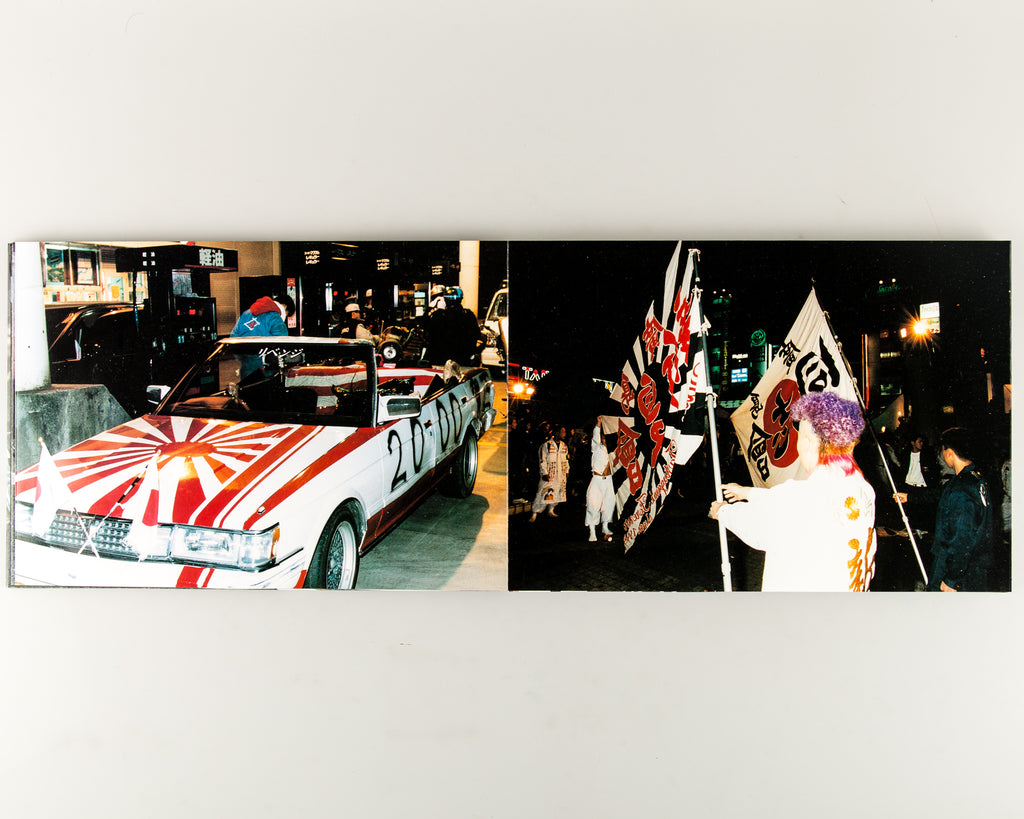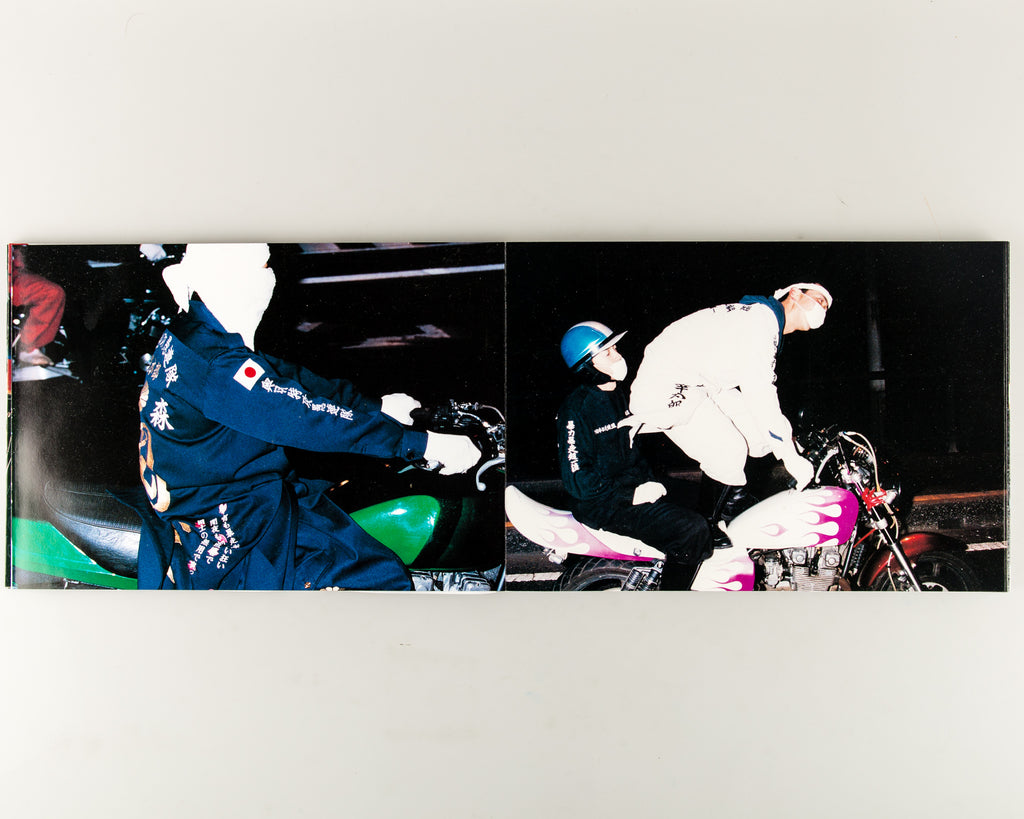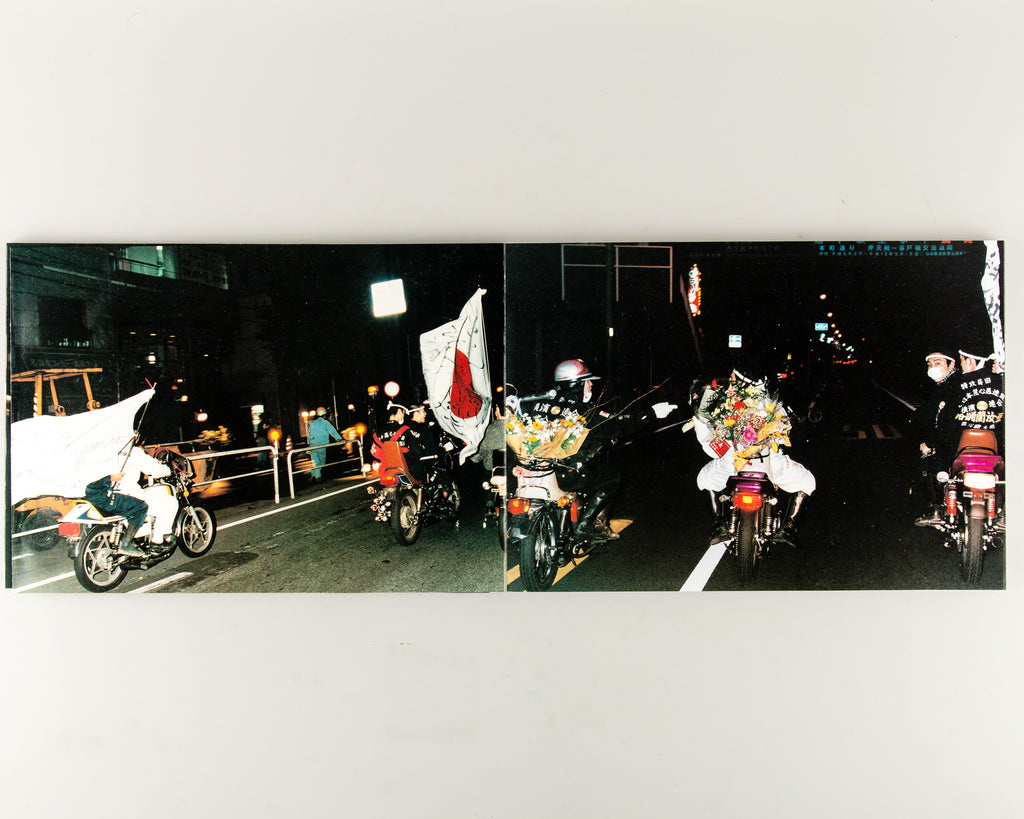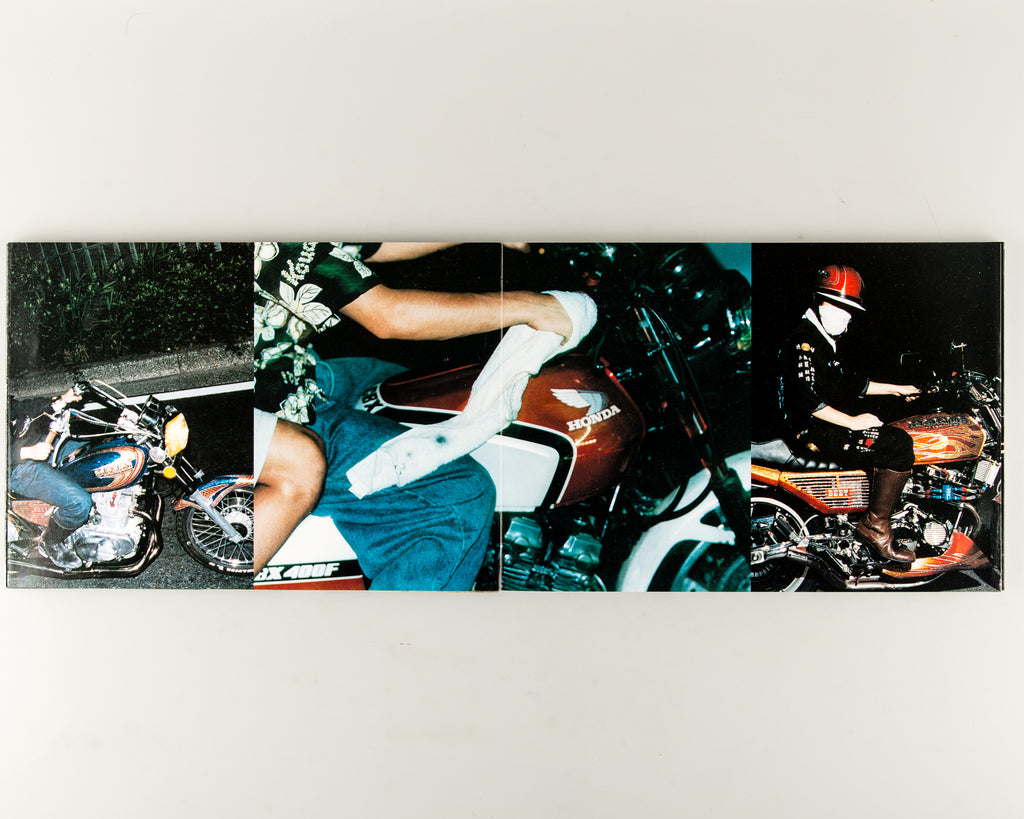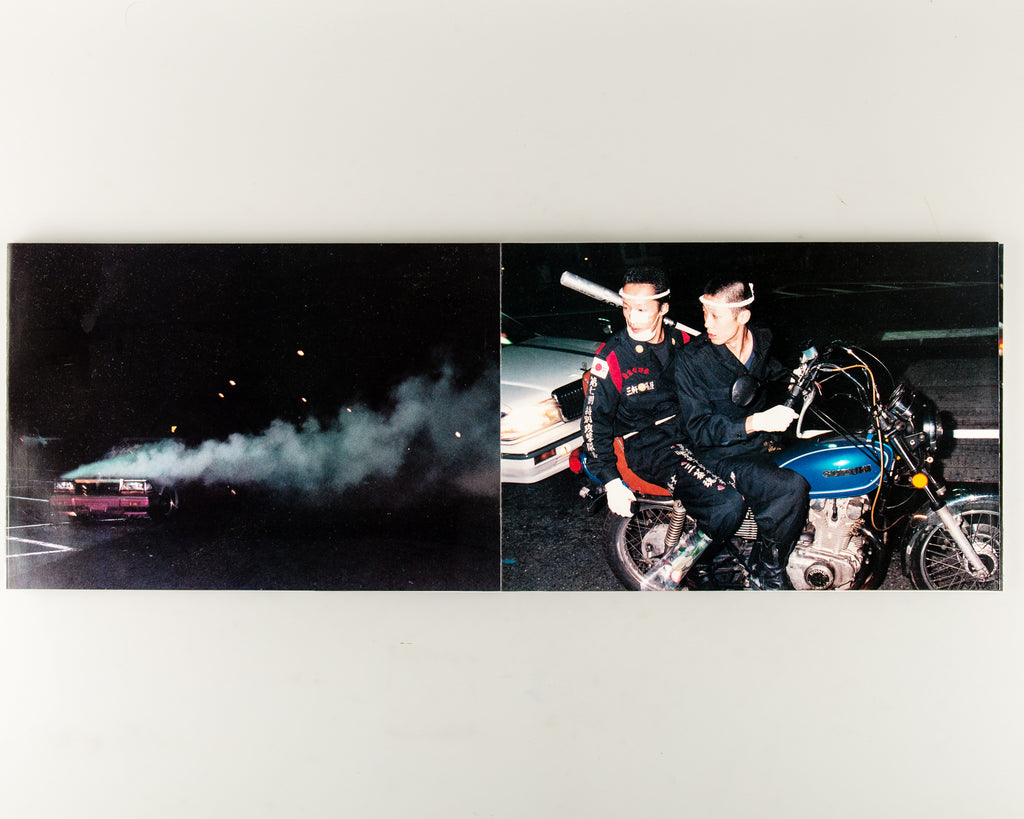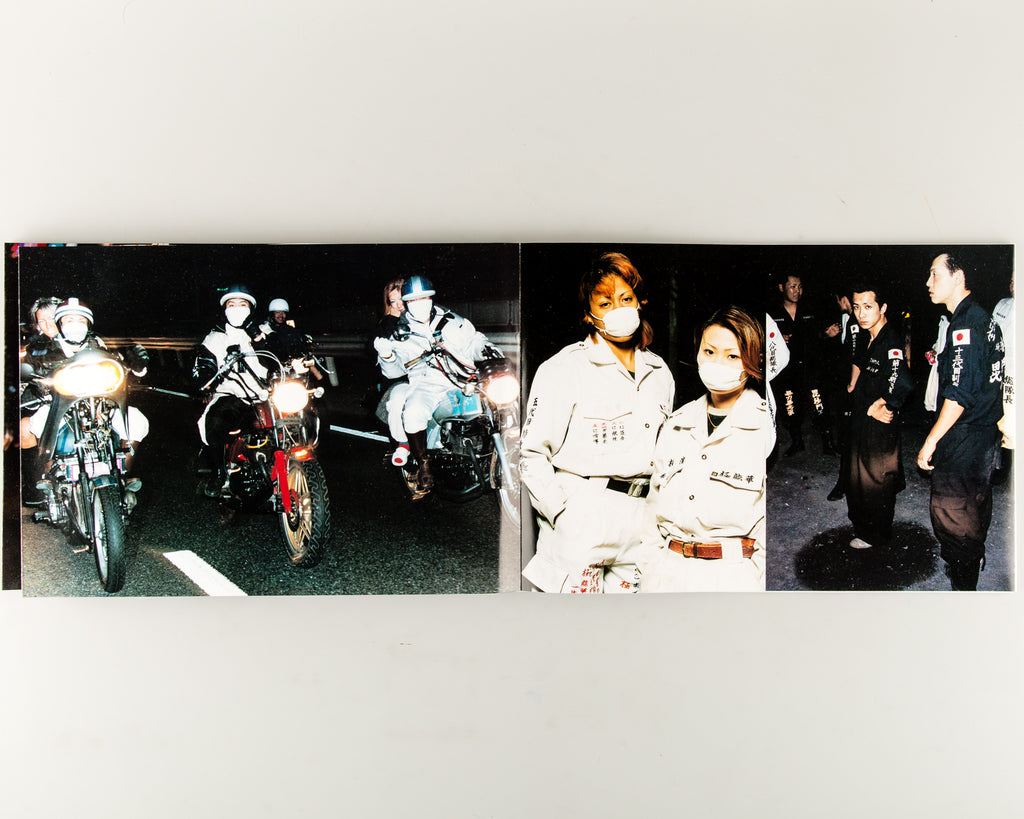 Bosozoku
Masayuki Yoshinaga
£40.00
Bosozoku is the secret world of Japanese bike gangs, who gather every week in their thousands for rallies in the major urban areas of the country. Shot by a leading fashion and reportage photographer, himself a member of one of the gangs, this is a colourful look at the strange... ​​Read More
Bosozoku is the secret world of Japanese bike gangs, who gather every week in their thousands for rallies in the major urban areas of the country. Shot by a leading fashion and reportage photographer, himself a member of one of the gangs, this is a colourful look at the strange and often violent subculture that takes its lead from the Hells Angels, and is linked to the Japanese mafia.
In Bosozoku Japan's leading maverick photographer reveals a unique vision of the notorious Japanese bike gangs, often linked to the underground activities of the Yakuza. A former member of the Bosozoku himself, Masayuka Yoshinaga has revealed hidden secrets of Japan's biker gangs.
The Japanese term "Bosozoku" refers to a specific Japanese phenomenon, the teenage bike gangs based in the urban centres of Japan that gather every weekend in the major metropolises, such as Osaka and Tokyo, for mass rallies of bikers in their thousands.
First formed in the 1950s, when the Hell's Angels in the U.S. reached their apogee with Marlon Brando in The Wild Ones, the Bosozoku have a tame equivalent in the Mods and Rockers that fought pitched battles on Brighton Beach in Britain in the late 1960s. They are also considered in Japan to be the first rung on the ladder for would-be members of the Yakuza (the Japanese equivalent of the Mafia).
Bosozoku was the first book to reveal the intimate secrets of Japanese biker gangs, through a series of stunning images captured by the leading Japanese photographer Masayuki Yoshinaga over a six year period. He himself was a member of the Bosozoku, and has gained an unprecedented access to their secret societies.
His homage to the bikers include images of the various Bosozoku clubs throughout Japan, including female bike gangs, alongside studio portraits of individual members with their customised bikes, and the mass rallies and road wars that have made the Bosozoku subculture such a world-wide underground phenomenon.
ISBN 978-0-9542648-3-3
Out of Stock