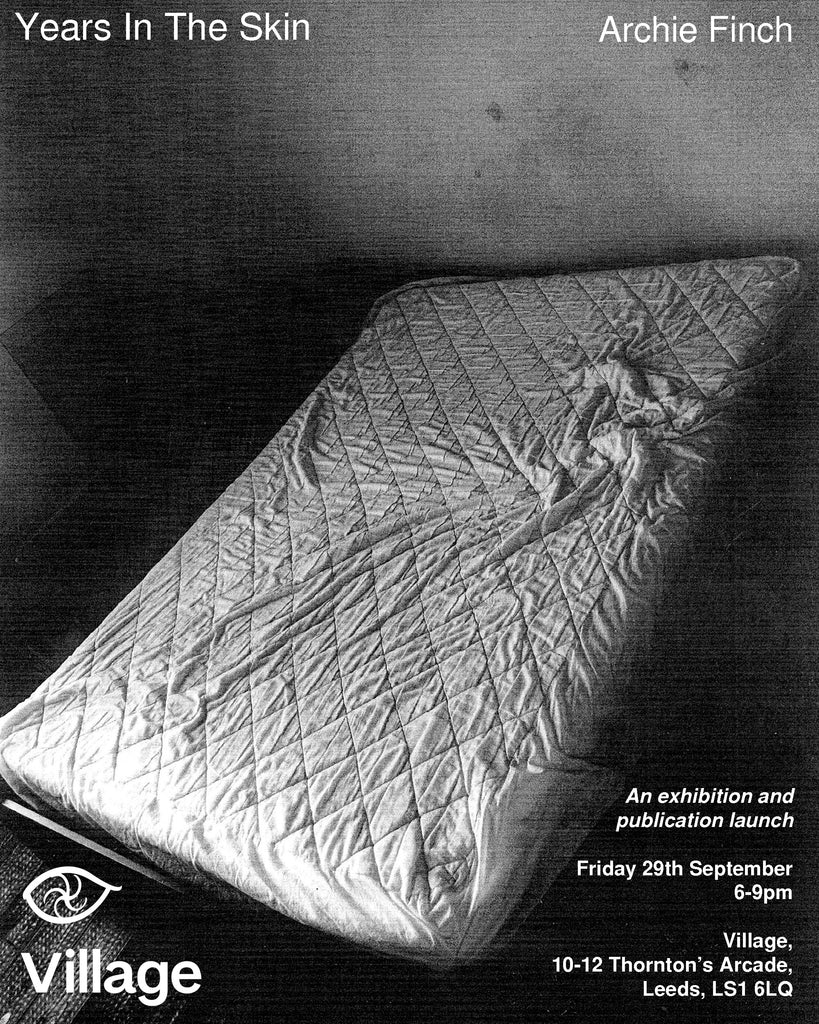 'Years In The Skin' - an exhibition and publication launch from Archie Finch
Published on Oct 04, 2023
ARCHIE FINCH
YEARS IN THE SKIN
An exhibition and publication launch from Archie Finch & Wrong Eye Books
Currently on show until 17th October at our Leeds gallery
Through these monochrome photos, the book unveils a deeper narrative - a glimpse into a transformative chapter of Finch's life. Commencing shortly after he began to conquer personal struggles with alcohol and drug abuse, leading to a newfound sobriety.  
While the photos do not depict specific events or individuals, they offer an honest depiction of Finch's internal growth and self-discovery. The spaces captured in the photographs serve as stages where he enacted his journey. Though often barren, these settings convey a sense of liminality - transitional spaces where Finch delved into his own psyche. 
These photos do not adhere to a linear structure or sequential storytelling, instead they mirror the disjointed nature of these inner struggles, each image elicits an emotional response, inviting the audience to introspect.
The exhibition features a series of new artworks by Finch. These sculptural photographs, cast in concrete, are extracts from the book. Concrete was chosen for its symbolism of strength. Like the artist's journey, concrete possesses an innate robustness; however, it can also become fragile over time. Imperfections, cracks, and chips in the concrete pieces serve as a reminder that despite personal growth, setbacks and challenges are an inevitable part of life.
Years In The Skin is not a comprehensive documentation, it is a testament to the power of self-reflection and personal growth, It offers an imperfect view into a fragmented state of mind, based on the experience of finding one's self somewhere between the surface and the bottom of the ocean.