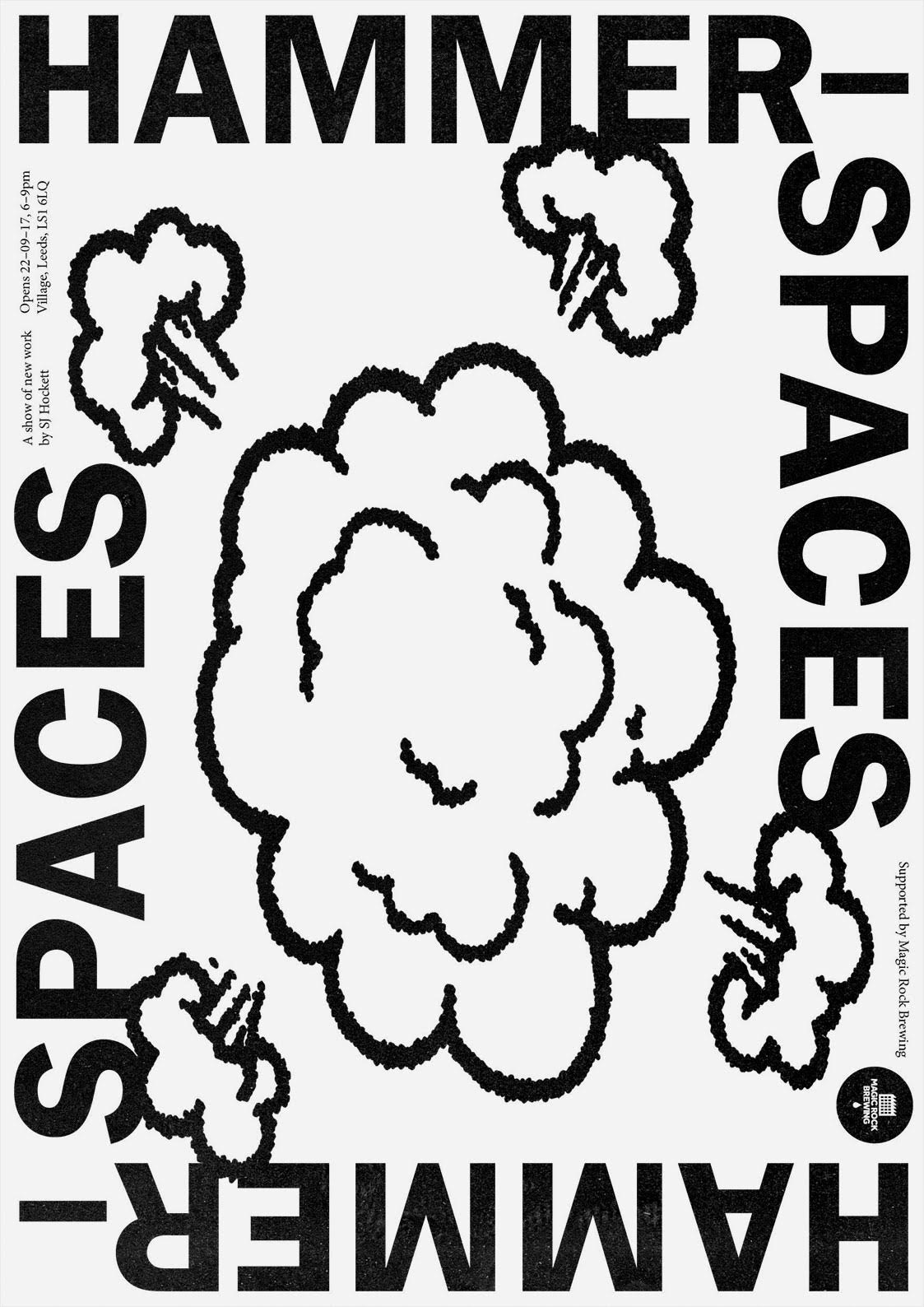 Hammer-Spaces
As part of an ongoing exploration into the theme of cartoon physics, HAMMER-SPACES presents a collection of new works by artist/designer SJ Hockett.
The show will include a series of large format A1 risographs, produced by manipulating the print process of a standard A3 size risograph machine.
A new zine is also being produced to accompany the show which will launch on the opening night.
Kindly supported by Magic Rock brewing.