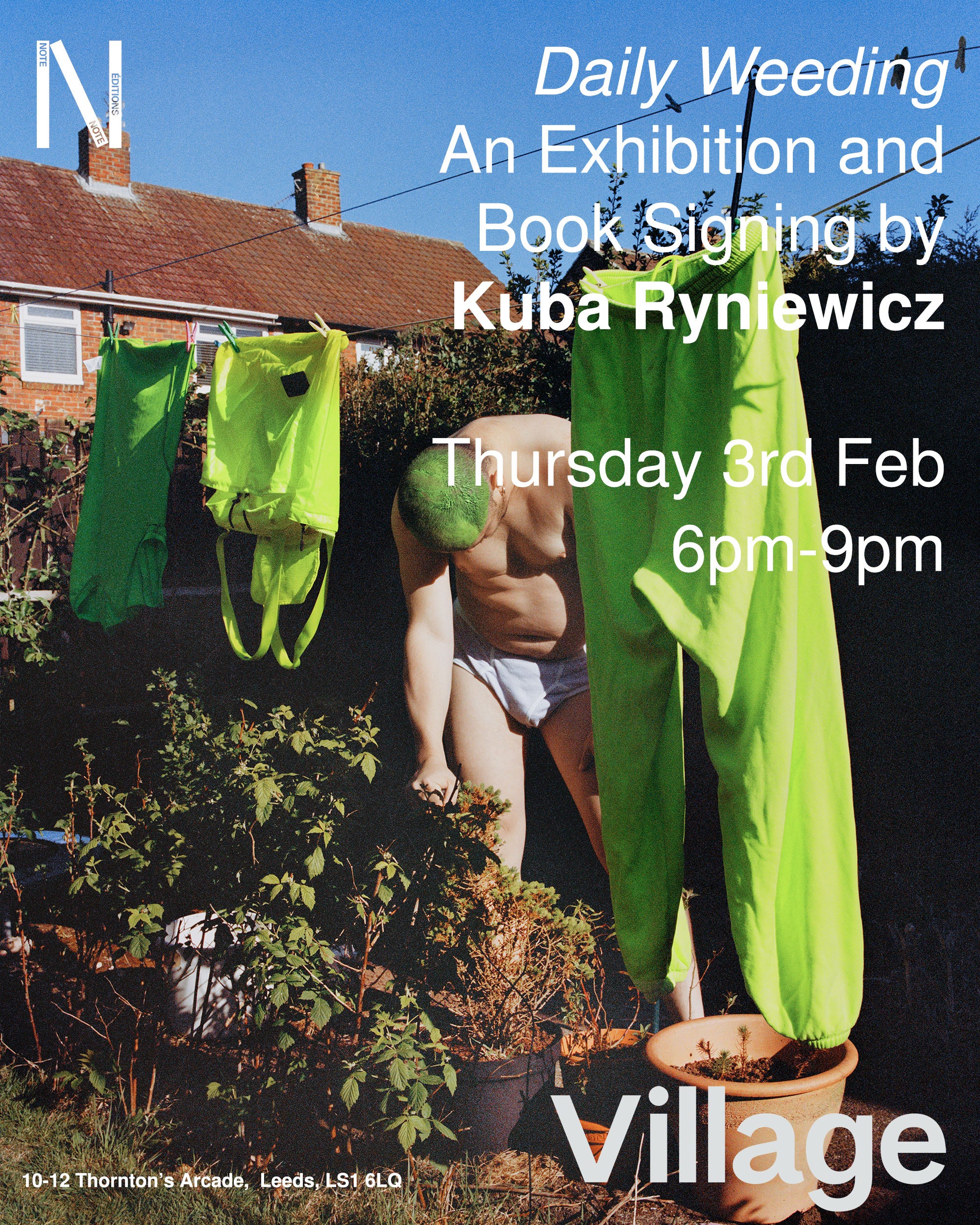 Daily Weeding by Kuba Ryniewicz
Published on Jan 27, 2022
Village is proud to present our next exhibition, Daily Weeding by Kuba Ryniewicz.
Daily Weeding depicts Kuba Ryniewicz's everyday life in Newcastle. The British photographer of Polish origins gives us a glimpse into a number of intimate and public moments spent with his husband and closest friends, set against the familiar backdrop of his home and surrounding fields, sharing them with both poetry and humour.
Join us from 6pm on Thursday 3rd February for the exhibition launch. Kuba will be on hand to talk about his work and sign copies of his first monograph published by Note Note Éditions.