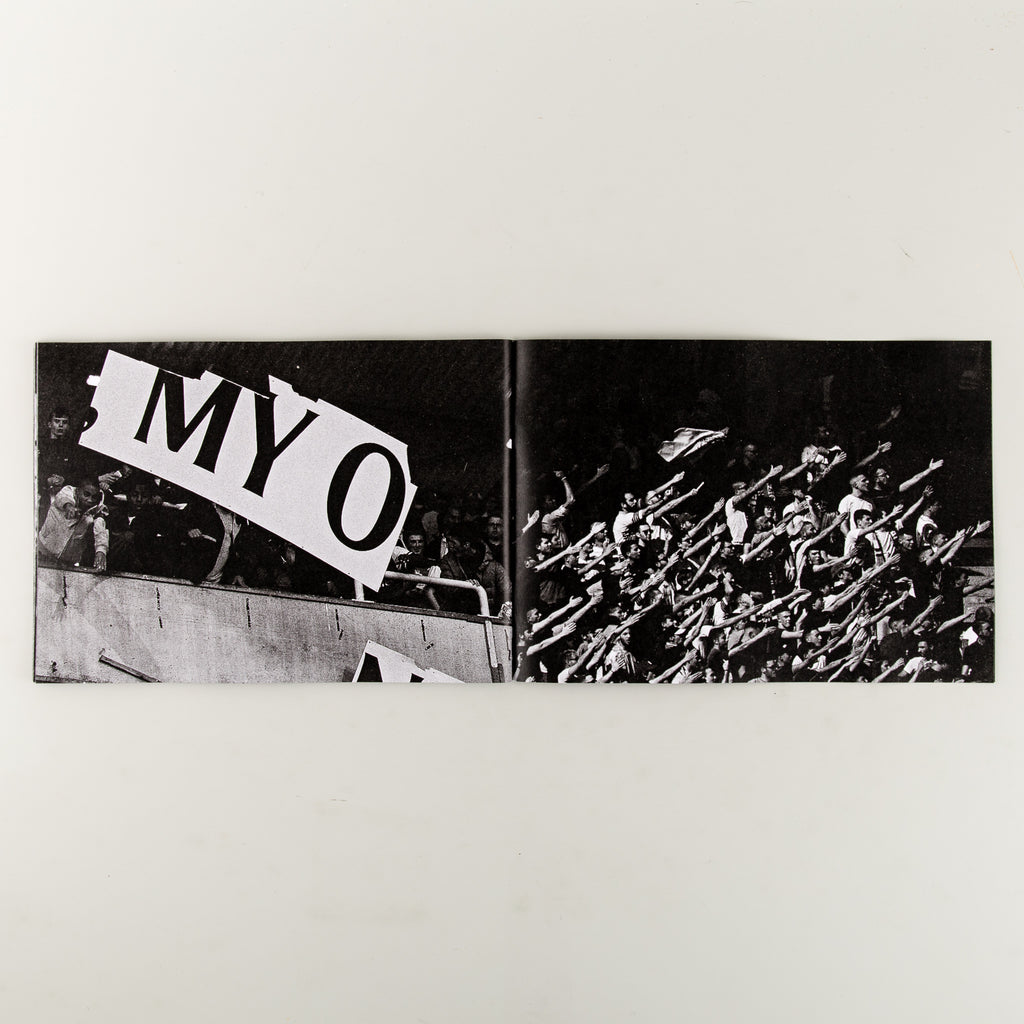 Ultra Violent
£50.00
Ultra Violent is a short visual anthropological study that highlights the characteristics and behavior of extreme fanatic football club fans, known as "ultras."
Comprising of grainy black & white detail photos displaying Ultras burning rival club scarves, the punishing ''Glasgow smile'' scar, fights & more. The original images are sourced... ​​Read More
Ultra Violent is a short visual anthropological study that highlights the characteristics and behavior of extreme fanatic football club fans, known as "ultras."
Comprising of grainy black & white detail photos displaying Ultras burning rival club scarves, the punishing ''Glasgow smile'' scar, fights & more. The original images are sourced via various media such as news sites, hooligan blogs, YouTube, and social media. Many photos are revitalized by zooming in or juxtaposed for a new, open interpretation, using a similar method as Klaus Staeck's 1971 book Pornografie - an artistic manifesto on violence in the 20th century.
Anything can be made glorious or disturbing, depending on your perspective.
Does it excite or depress you to be flooded with pictures of violence, crime, and pain?
21x16.8
Softcover, saddle-stitch
44 pages
1st Edition, 265 copies
2021
ISBN 978-9-0829504-9-6
Out of Stock