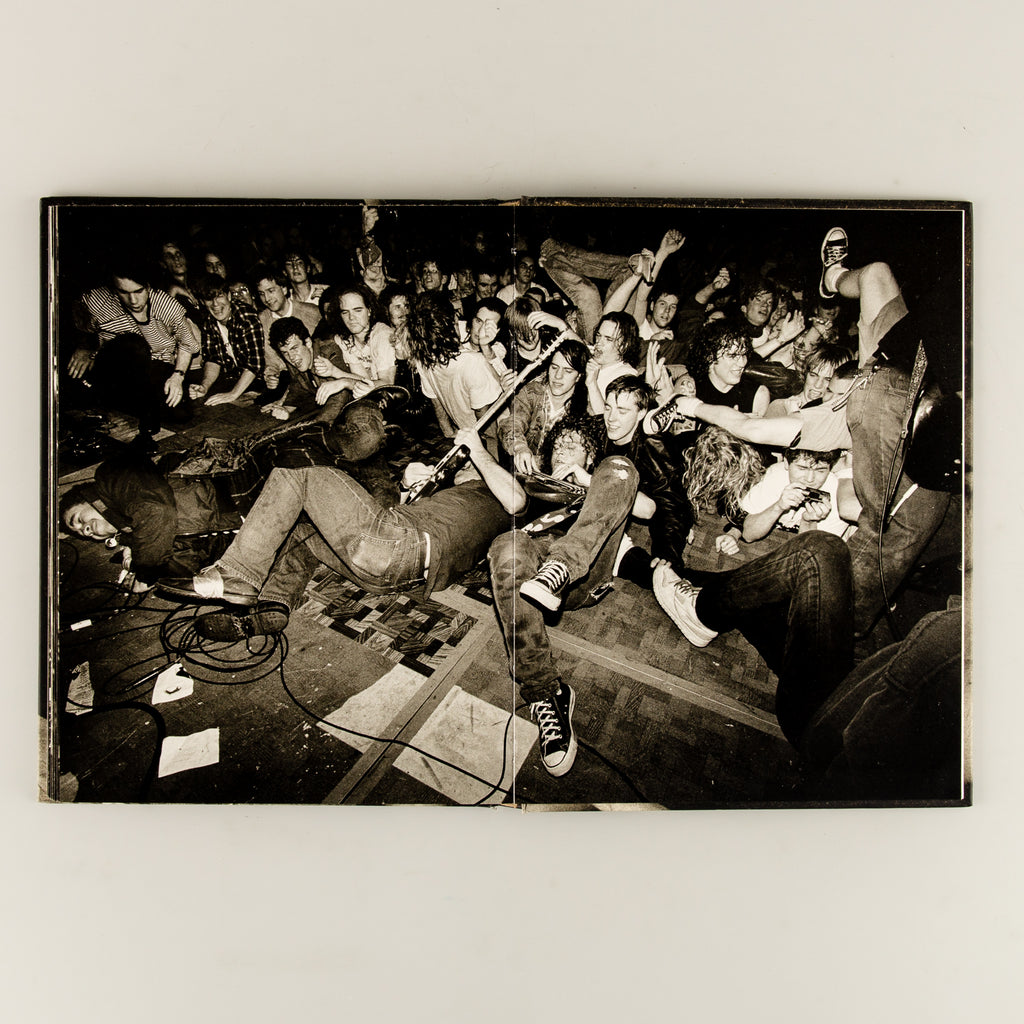 Touch Me I'm Sick
Charles Peterson
£35.00
Poised at the epicenter of an explosive underground scene, photographer Charles Peterson witnessed the birth of a brash new era of music that grabbed the world by its throat and refused to let go. Grunge, the bastard child of 60s garage and 70s punk, revived the original, gritty spirit of... ​​Read More
Poised at the epicenter of an explosive underground scene, photographer Charles Peterson witnessed the birth of a brash new era of music that grabbed the world by its throat and refused to let go. Grunge, the bastard child of 60s garage and 70s punk, revived the original, gritty spirit of rock and roll: rebellion ain't pretty, but it sure is fun.
Featuring ninety-two photographs—eighty of them never-before-published—spanning sixteen years, Touch Me I'm Sick, Peterson's third monograph, documents the raw power of live performances by the soon-to-be-famous artists and their dedicated fans. Yet Peterson's photographs don't rely on the cult of celebrity to tell this compelling tale of angst, anxiety, and acoustics. Rather, they capture the cathartic ritual between musician and fan played out in seedy clubs reeking of sweat and stale beer. Bored, alienated youth with nothing better to do than bash their instruments and mosh their bodies in a barrage of sound, song, and furious energy are captured through Peterson's signature style of wide-angle intimacy, swirling lights, and strange sense of grace. Peterson creates timeless, artistic imagery out of this swiftly passing frenzy, and shatters the godhead of the rock star, revealing the band and audience as co-conspirators in rock's latest, greatest revival.
Featuring photographs of Nirvana, Pearl Jam, Soundgarden, Sleater-Kinney, Mudhoney, Sonic Youth, L7, Hole, and Black Flag, among others, as well as excerpts from Your Flesh, Flipside, Melody Maker, B-Sides, Swellsville, and Chemical Imbalance, Touch Me I'm Sick is the perfect mix of art and journalism for music purists and connoisseurs.
"And you know what? I think other photographers secretly want to be like Charles and Charles secretly wants to be like other photographers. And it's a hard call—would you rather have that street cred, punk rock hipness, and respect from all the cool bands, or industry suave that gets major magazine editors and record exec dorks to fly you all over the world for photo shoots and pay you outrageous amounts of money?
Essay by Jennie Boddy.
Condition: Very Good 
16 x 21 cm
Hardcover
112 pages
pH Classics Edition
2003
English
ISBN 978-1-5768739-1-5
Out of Stock