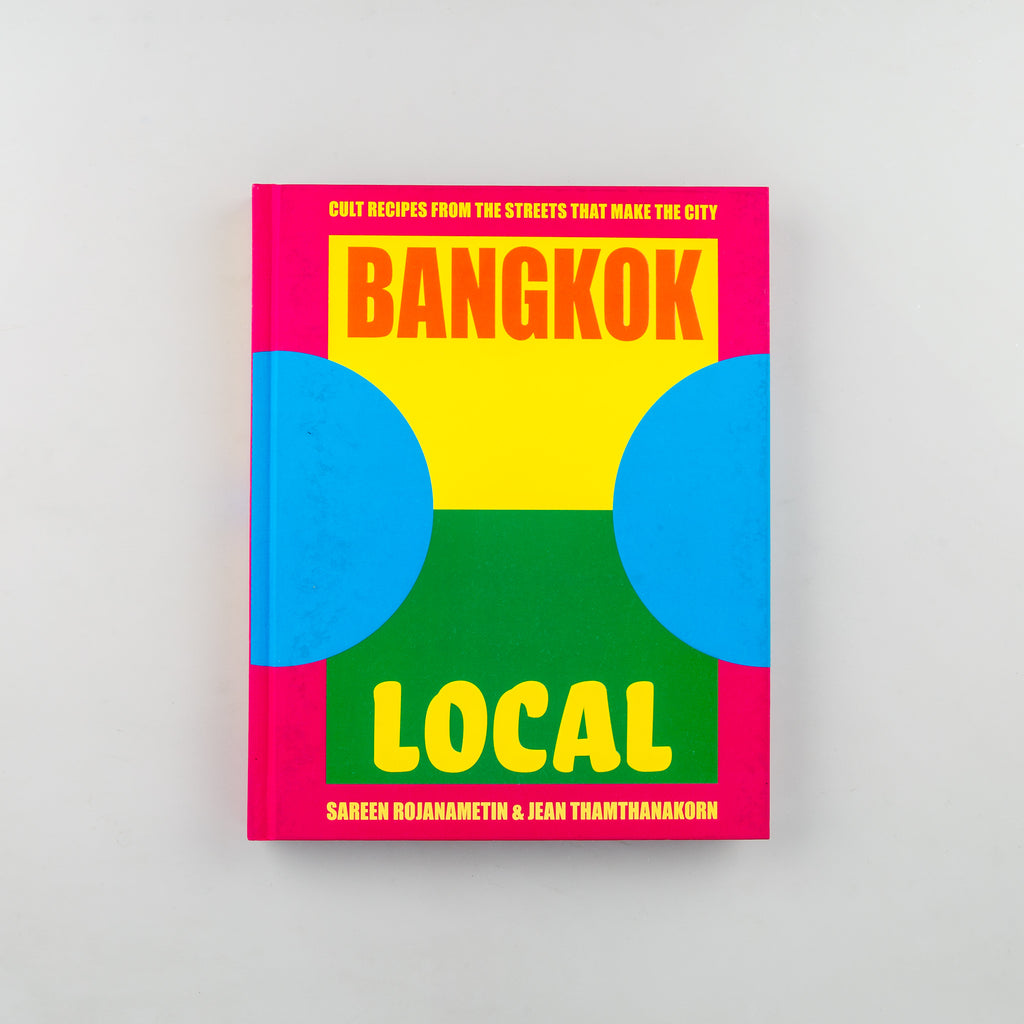 Bangkok Local
Sarin Rojanametin and Jean Thamthanakorn
£25.00
This beautiful book features 70 recipes of dishes that define Bangkok, so you can capture the city's magic in your own home. Bangkok is any explorer's dream and a food-lover's paradise. In the Thai capital, most food is still sold along the ancient canals that crosshatch the city, and on... ​​Read More
This beautiful book features 70 recipes of dishes that define Bangkok, so you can capture the city's magic in your own home. Bangkok is any explorer's dream and a food-lover's paradise. In the Thai capital, most food is still sold along the ancient canals that crosshatch the city, and on street corners, from mobile carts and inside its bustling markets.
Of course, you'll find the best green curry and pad Thai of your life in this dynamic city. But Bangkok holds infinite secrets for anyone truly passionate about food. Bangkok Local follows one culinary day, with sections marked for Early, Mid and Late. It's the second in our Local series, which unites intimate food knowledge with stunning gonzo-photography.
From the Early chapter, you might cook up some fried taro cakes (kanom pak gad) or an egg in tamarind sauce (kai luk keuy) or rice soup with barramundi (kao tom pla kra pong). Then Mid is all about lunch and afternoon snackery: orange sour soup with prawns and mixed vegetables (gaeng som pak gung sod), papaya salad (som tum) and fried rice with pineapple (kao pad sapparod). Finally, it's Late. That means jungle curry with pork (gaeng pa mu), late-night stir-fried crab with black pepper (pu pad prik thai dum) and bananas in coconut cream (gluay buat chee). It's high time you tried Thai.
193 x 244 mm
Hardcover
224 pages
ISBN 978-1-9254189-2-7
Out of Stock